What's cooking in Casa Maca?
Great pleasures are those that remain engraved in our memory. And on our tongues. Casa Maca's kitchen is well aware of this, as well as David Reartes, the chef who is responsible for the delicious menu offered at this
new country hotel with amazing views over Formentera, Ibiza and the citadel of Dalt Vila
. At lunchtime or in the evenings, if you'd like to fill your mind with the most mouth-watering memories, choose the best company and book a table at Casa Maca straight away. And enjoy...
Casa Maca: bites with country aromas

The healthy and balanced Mediterranean diet is the star of Casa Maca's food proposal and is available at lunchtime and in the evenings. Here you won't find an endless menu. This restaurant serves a carefully thought selection of dishes that includes 8 starters and 8 main courses, where you can choose fish or meat or vegetarian dishes. Always prepared with as many fresh and local produce as.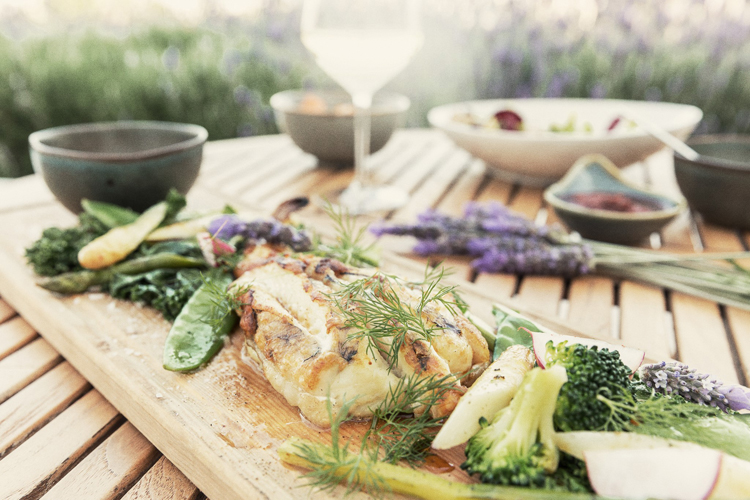 What about one of these starters? Tiradito of red snapper with tiger's milk and mango; Burratina with papaya compote, pesto and baked tomato; and Black hummus on artisan toast and crispy vegetables. As for the main courses, the Poke bowl of tuna and the fish paella with jumbo shrimp and squid are especially appealing. Delicious suggestions that are ideal for a nice relaxed lunch or a pleasant summer evening outdoors with a view of a lit Dalt Vila. An oasis that is only 5 minutes away from the city of Ibiza.
an informal lunch by Casa Maca's swimming pool

If you'd like to grab a bite at midday or in the afternoon by the swimming pool, with no pressure or rush, you will also find other delicious proposals on the swimming pool menu, such as smoked sardines, shrimps in panko tempura, red king crab sandwich, homemade burger, toast with anchovies and peppers... Fill your mouth with tasty bites and relax at your new Mediterranean haven.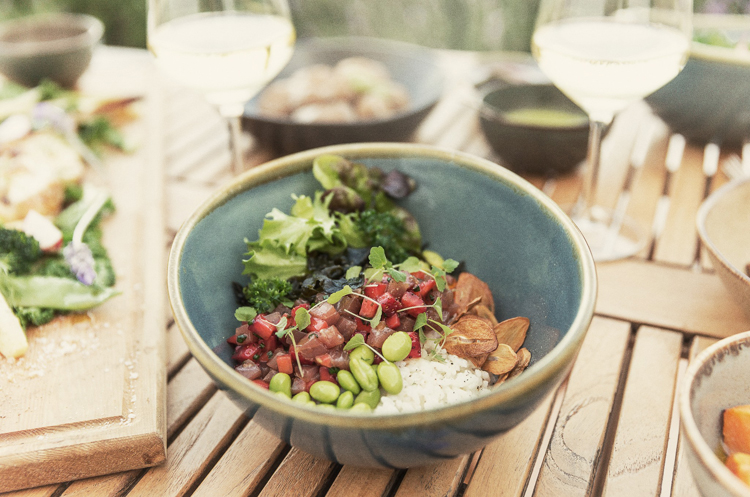 breakfast at Casa Maca
You can start enjoying Casa Maca's treats first thing in the morning thanks to its scrumptious Breakfast Menu. You'll can choose from the traditional coffee with croissant to Benedict eggs with smoked salmon, Scrambled eggs with carob bread and avocado, Bowl of açai palm fruit, almond milk, chia seeds, berries and banana or a refreshing plate of freshly prepared fruit.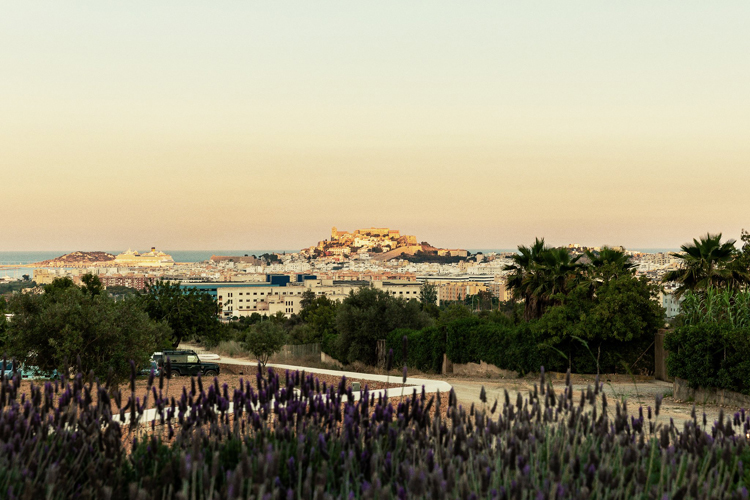 Pictures: Alba Haut/Grupo Mambo
**
Book your table at Casa Maca right now to enjoy the beauty of a traditional country house and discover the aromas of 21st century Ibiza.
**