5 original gifts in Ibiza to ask Father Christmas
If you've already bought a tie for your brother-in-law, a set of creams and soaps for your sister, a handbag for your mother-in-law and a cologne for your father-in-law but you don't yet know what you'll be giving your partner or your parents, pay attention to our suggestions below and give an experience in Ibiza for Christmas. There's no doubt that it will be a hit! And if it's you who wants a special gift, make sure Father Christmas hears about it, you never know, you might be happily surprised…
gift #1: voucher for Hostal La Torre
A winter getaway to Ibiza including car rental, a weekend including the rental of a Vespa, a special dinner under the stars, our Junior Suite with a sea view... Surprise your partner or family with a voucher from our boutique hotel in Ibiza and you can be sure that your gift won't end up in the bottom drawer. You can learn about all the options available by calling +34 971 342 271 or by email to This email address is being protected from spambots. You need JavaScript enabled to view it.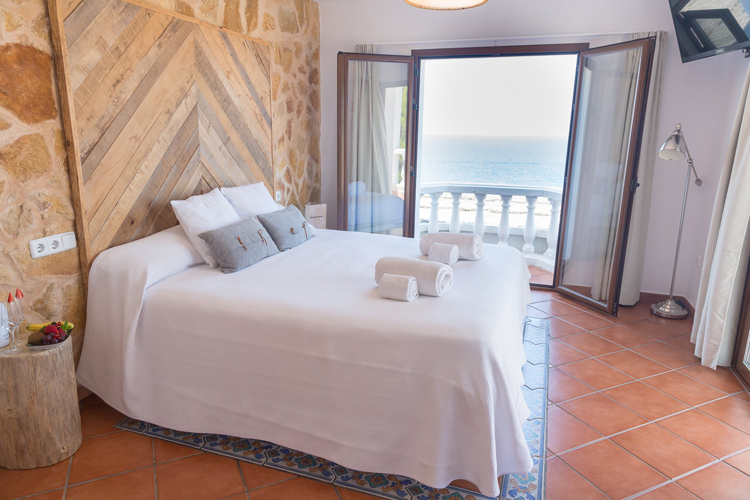 Surprise your partner or family with a voucher from our boutique hotel in Ibiza. © Alba Haut / Hostal La Torre
GIFT #2: VOUCHER FOR La Posidonia spa
Among all the spas in Ibiza, La Posidonia is undoubtedly the most spectacular one for a gift. Its amazing location on the edge of a cliff in the northern part of the island is combined with a varied range of treatments and massages. You can buy a voucher for the amount you wish or choose one of the treatments or packages from its range of experiences.
GIFT #3: VOUCHER FOR A PRIVATE BOAT TRIP AROUND Ibiza
Another unique Christmas gift is one of the different private boat trips organised by Sunset Boats Ibiza. You can choose among cruises at sunset in San Antonio bay or 8-hour trips to Formentera, the north of Ibiza or the southern coast of the island. Isn't it an amazing gift?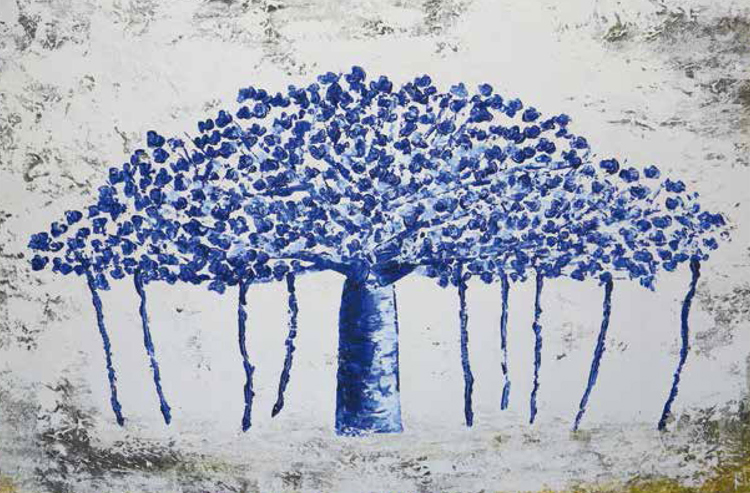 The paintings of Julia Ribas are a unique and lifelong gift. © Julia Ribas
gift #4: Creations made in Ibiza
For a luxury gift with the seal of Ibiza, you will find original proposals on the island, like the colourful and exclusive handbags by World Family, the jewellery by Elisa Pomar and Natasha Collis, the evocative paintings by Julia Ribas, the Adlib dresses by Charo Ruiz, the pottery by Carola Barroch and the solid perfume in a silver box by Aromas de Ibiza.
gift #5: gourmet dinner in Ibiza
Another excellent Christmas gift is a high-end food experience. There are so many options in Ibiza, including the carefully prepared Mediterranean flavours at Casa Maca, the excellent modern proposals at Can Berri Vell, the fresh food at Es Ventall, in San Antonio, the haute-cuisine served by the Basque restaurant Ama Lur or the clever creations prepared by the chef Boris Buono at Ibiza Food Studio. The best gift for a foodie!
**