Start the winter with a new menu at Hostal La Torre
Hostal La Torre likes to be in synchrony with each season. For this reason, our restaurant with a sea view on the western coast of Ibiza offers fresh market cuisine based on seasonal produce. And as the winter is already here, we have renewed our menu to introduce suitable specialities for cold days. Book a table for whenever best suits you and discover our new proposals: Hostal La Torre is open all year round. We look forward to seeing you.
wintery food
Winter in Ibiza is quite gentle but we still get lower temperatures, drier air and colder winds. For this reason, in December, January, February and March it's advisable to include these foods in your diet: pulses, that are an excellent vegetable source of proteins; root vegetables, including potato, sweet potato and radish; cabbage and green-leaf vegetables, wild mushrooms, dried fruit, citrus fruit, oily fish and poultry, beef, pork and lamb.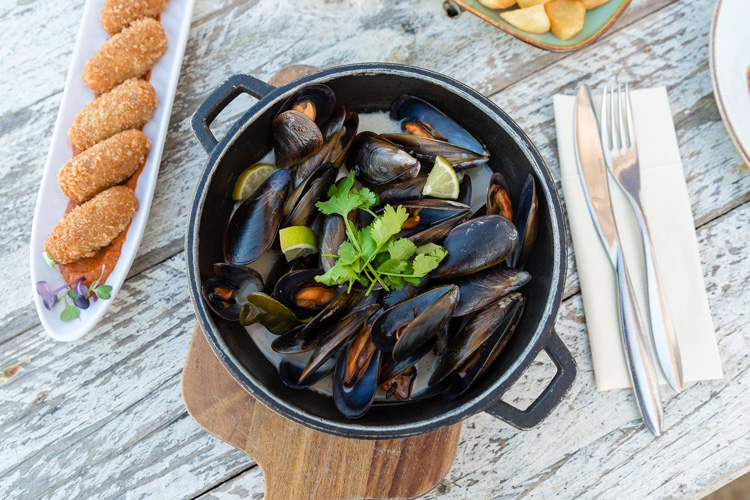 Our delicious mussels © Alba Haut / Hostal La Torre
New winter menu at Hostal La Torre
Our chef, Juan Manuel Sabatino Arias, has chosen an assortment of traditional seasonal produce for create the new winter menu served at Hostal La Torre. You will find tempting proposals, including Wild mushroom croquettes, Stracciatella cheese and mushroom salad or Beef salad with green leaves; Stewed angler fish with clams and potatoes; Lamb shank confit on a glazed sweet potato puree; or Slow-cooked suckling pig with wild mushrooms and our Hoisin sauce. Besides these proposals, the menu has kept some of Hostal La Torre's traditional suggestions, such as the Black Angus hamburger, Red tuna ceviche, Iberian ham croquettes, Mini Spanish omelette, or the Mussels steamed with cava, coconut milk and lime. Check out all the dishes available on the new winter menu of Hostal La Torre on this link and book your table now. Bon appetit!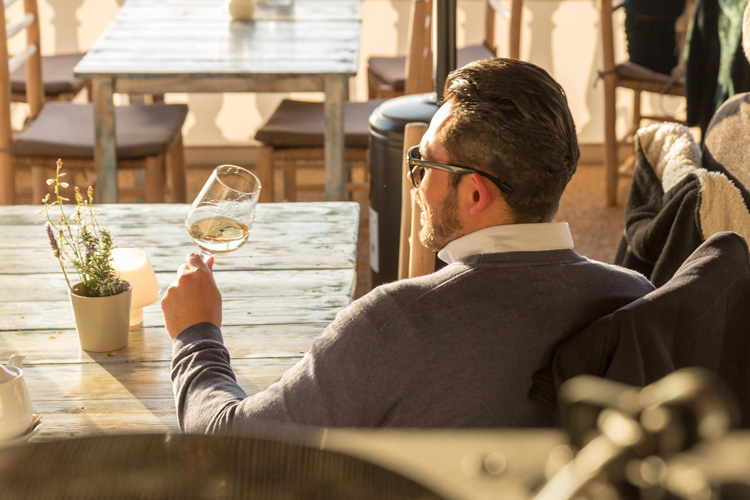 Our terrace is perfect both in winter and summer. © Alba Haut/Hostal La Torre
**
Thinking about a winter break in Ibiza?
.
**