Where to celebrate a romantic wedding in Ibiza?
Getting married on the White Island is in vogue, but it's not always easy to find the most romantic wedding venues in Ibiza. As the trend spreads fast, the options for engaged couples spread too. Mambo Group knows how hard it can be to plan an event like this from the peninsula or another country. For this reason, we created Mambo Weddings Ibiza five years ago, to help you make sure that this special day turns out exactly as you imagined it.
the best space to celebrate your romantic wedding in ibiza
Obviously, we would say this about our own hotel, but the truth is that Mambo Weddings Ibiza provides one of the most romantic venues on the island: Hostal La Torre Cap Negret. If you haven't yet visited it, we warn you that you and your guests will fall in love at first sight with this wonderful spot on the western coast. From our terrace you will have fabulous views of the sea and the most famous sunset in Ibiza. Our staff will help you create a delicious menu and prepare a civil ceremony with Conillera island and the Mediterranean Sea as the backdrop if that's what you'd like. Also, there is plenty of room for you and your closest friends and family in our 17 rooms and suites, for you to make the most of every single moment of the wedding. To do this, we advise you to plan it well in advance to be able to book the all the rooms you need.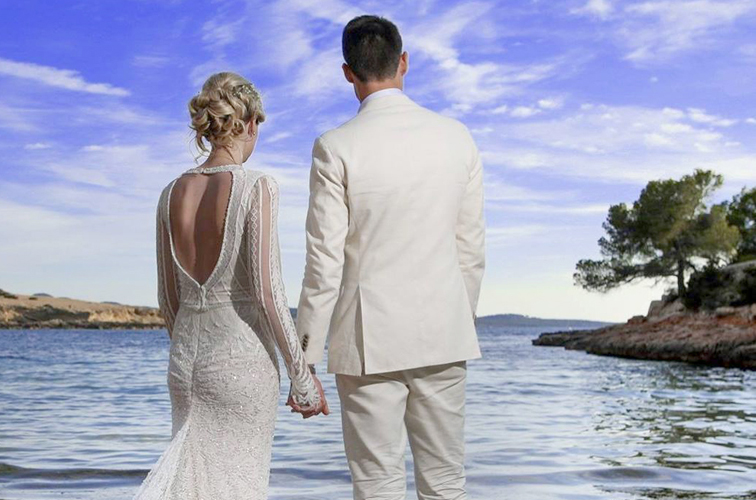 Do you wish a wedding in the beach?. © Cala Gracioneta
your wedding on the beach in Ibiza
Another favourite among our clients that is considered one of the most romantic wedding venues in Ibiza is our restaurant on a cove, Cala Gracioneta, is a chic beach bar that is the perfect place to celebrate a civil or symbolic ceremony. In addition to the beautiful sea setting, you will find a first-class service and delicious Mediterranean food. A suggestion? Why not surprise your guests by arriving at the restaurant by boat? If you like the idea, we can arrange the services of Sunset Boats for you to welcome your friends and family in an original way.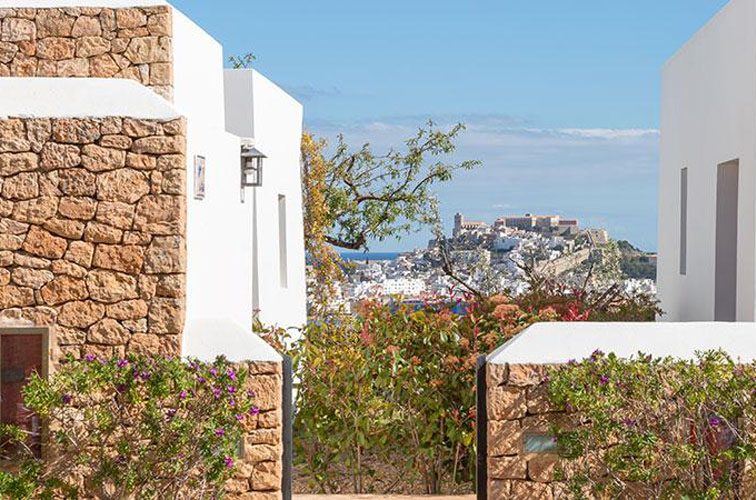 Casa Maca
but way, there's more...
- Casa Maca: Our boutique country hotel with a view of the hills and the city of Ibiza is also the perfect place for a romantic celebration with its marvellous restaurant and garden. It has 10 rooms to host your closest guests. Web.
- Villa Mercedes: este antiguo chalet señorial de principios del siglo XX con vistas al puerto y jardín es uno de los restaurantes más románticos de San Antonio. ¡Os encantará! Web.
- Las Mimosas: una opción fantástica donde alojar a vuestros invitados y donde celebrar, por ejemplo, el cóctel de bienvenida. Web.
- Sa Clau by Mambo: nuestro hotel urbano boutique situado en el paseo principal de San Antonio es una opción excelente para alojar a los invitados a la boda. Sobre todo si celebráis la comida o la cena en Villa Mercedes, pues se encuentra a menos de 5 minutos a pie. Web.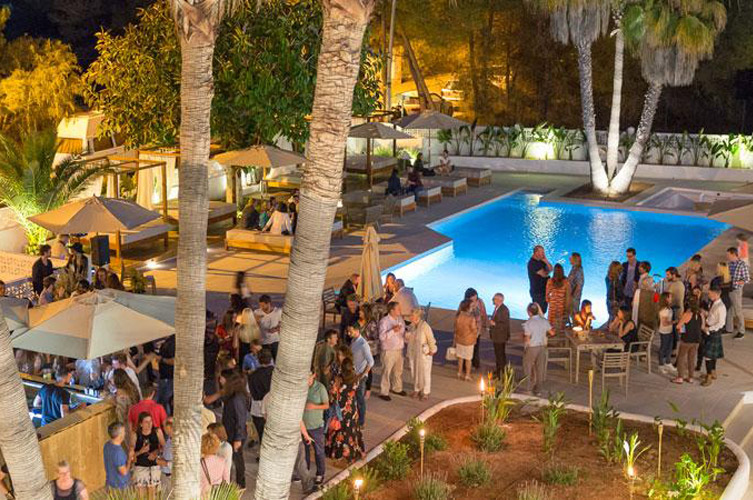 Las Mimosas
Flowers, photographs and music to celebrate your romantic wedding in ibiza
And for all the other items on the wedding planning list, our Mambo Weddings Ibiza staff will help you find anything you need: the best professional to take photos and videos of your wedding, the most suitable flowers, the hairdressing and make-up team you need, the perfect music for each moment (don't forget that we're experts in playing the best DJ sessions), transport for your guests... And anything else you can think of to make your wedding perfect! There is nothing better than embarking on a new path with a smile...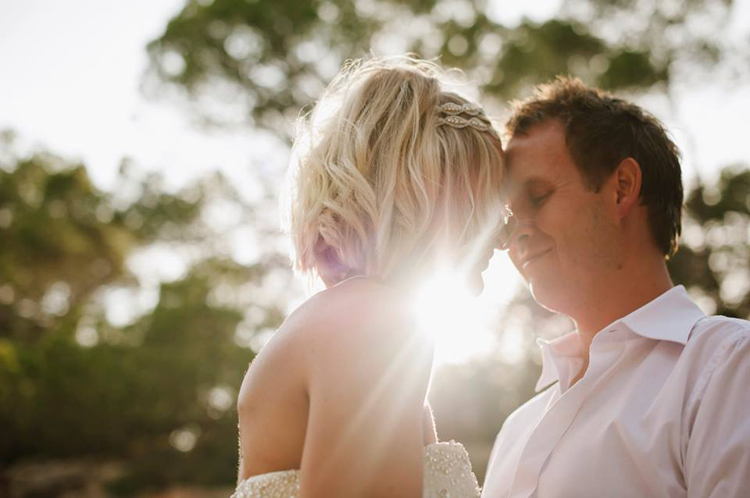 © Cala Gracioneta
see you at ibiza bridal week 2019
Mambo Weddings Ibiza will have a stand at the third Ibiza Bridal Week fair to show you our entire range in person. If you're starting to plan your wedding this year, don't miss this key event held on 16th and 17th March at the Palau de Congressos de Ibiza, in Santa Eulària des Riu. There will be a fashion shows of wedding dresses created by Adlib fashion designers from 7 p.m. music gigs and other shows. It's free entry and you get 10% off any services hired during the fair. We look forward to seeing you!
**