5 Original plans in Ibiza for a spring break
In only three weeks' time, the winter will be waving us goodbye and quite a few guests will start to think about the plans available in Ibiza for a spring break. This is why this post proposes a few original ideas that are perfect for the next few months, when the beach isn't yet hogging our attention. If you're staying at our country boutique hotel Casa Maca, take note of these suggestions as some of them will round-off your escape to the country.
WORKSHOPS AND EXPERIENCES IN IBIZA FOR A SPRING BREAK
There are more and more visitors who choose the months of March, April and May to come to the island. This was once a well-kept secret among only a few people, but it's now become pretty popular as it allows you to enjoy a quieter Ibiza and the beauty of its countryside in spring. These months are ideal for different activities that will break the monotony and routines, like these three workshops suggested by the Ibiza Creativa platform:
Workshop on homemade hierbas ibicencas: you will learn how to make this traditional liquor and discover interesting facts about it. You will also be able to take your own bottle of hierbas with you. This workshop is organized by the family business Fluxà Ibiza and is available in Dutch, English, French, German and Spanish..
Workshop on macramé: learn this technique to create patterned articles made with decorative knots. This activity is offered at the Centro Artesanal de Sa Pedrera, in the district of Sa Penya in Ibiza and is available in English, Italian and Spanish..
Workshops that taste of bread and flaó: the organic farm Can Muson organises two workshops -in English and Spanish- to teach you how to make artisan bread and the traditional flaó, which is a cake made with goat's cheese. The perfect plan for foodies!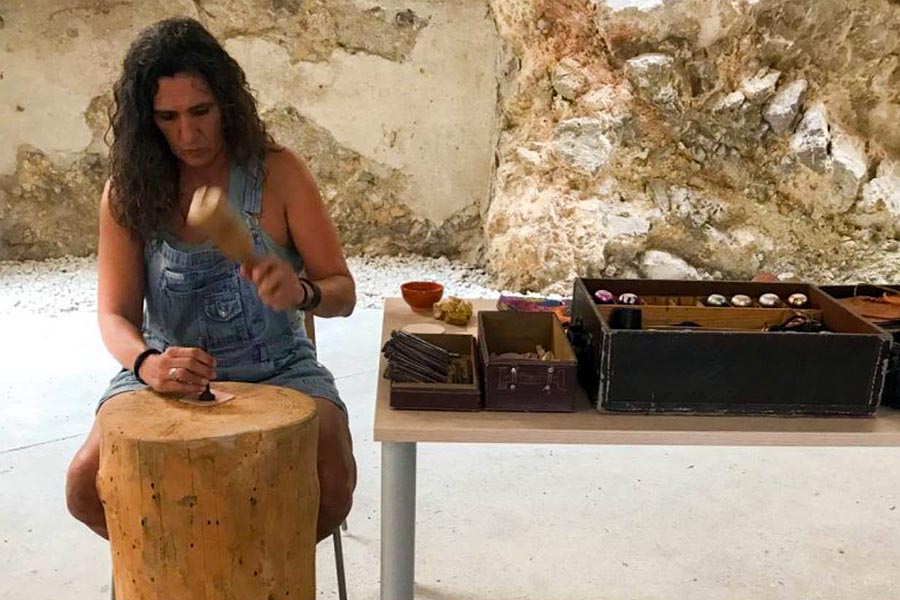 Ibiza Creativa organizes a lot of workshops. © Ibiza Creativa
a walk and a ride
For the more active explorers, we suggest two great plans in Ibiza for a spring break:
Hiking trails led by Ibiza Walking: follow Toby Clarke on the most stunning walks on the island. You can ask for a particular walk depending on your interests or simply join the free group walks on Sundays.
A ride on Vespa: explore inland Ibiza on a guided tour on Vespa. You will love it! It's one of our favourite plans, so don't hesitate in asking us about it!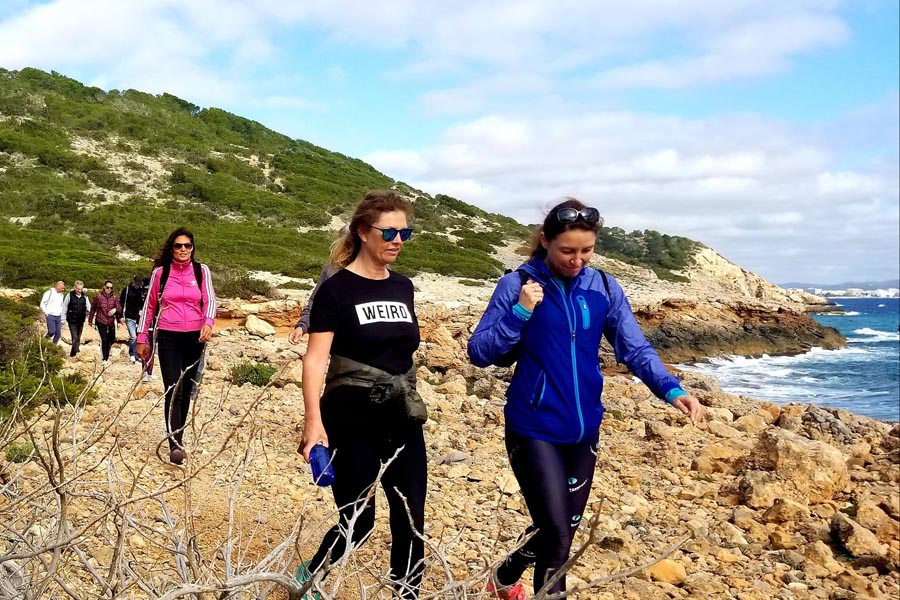 Walking Ibiza offers guided walks all year around. © Walking Ibiza
**