How many days should you spend in Ibiza?
One of the most frequent doubts people have when it's their first time to the island is how many days you should spend in Ibiza. But of course there is no easy answer, because there is as much to do and see in Ibiza as time you're willing to spend there. So to help you with the decision on how many days to book for your holiday, we will give you an estimated idea depending on the type of trip and traveller.
How many days should you spend in Ibiza if...
It's your first time here and you want to see it all
If this is your case, we suggest that you spend at least 7 days on the island. Then you'll be able to stroll through the old town of Ibiza, explore the most famous beaches on the island, at least one a day (Aigües Blanques, Cala Salada, Cala Bassa, Cala Conta, Ses Salines, Cala Benirrás), and escape to Formentera for a day. Also, on your way to the beaches you will also have time to see the beautiful scenery inland and the iconic churches and traditional houses. And as the day comes to an end, you will still have enough energy to enjoy the most famous sunsets in Ibiza that are best seen from Café Mambo, Hostal La Torre, Cala Conta, Khumaras, Cala d´Hort or Cala Tarida.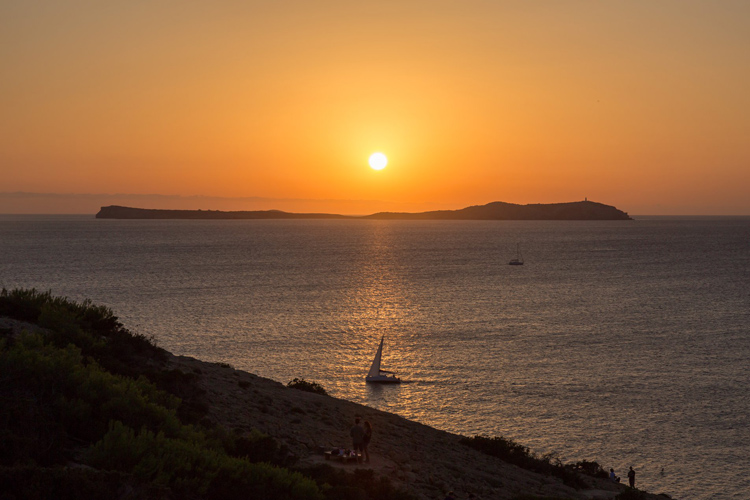 Sunset at Hostal La Torre. © Hostal La Torre
You're coming with friends for a stag or hen party
If your schedule allows it, we recommend you come to Ibiza for 72 hours or at least 48 hours. And what should you include? If you're looking for parties, you mustn't miss the evening sessions at Ushuïa or the pre-parties at Café Mambo. If you're looking for a more relaxed plan and would like a bit of city life and beach, then you must go to the Sa Trinxa beach bar on the Ses Salines beach one afternoon and then to the bars on Ibiza's harbour in the evening. If you choose the 72h trip, be sure to book a boat to explore the island from the sea.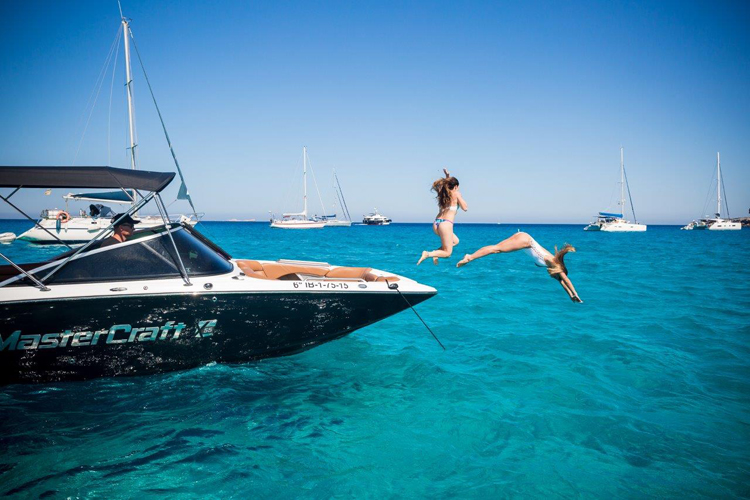 Don't you think it's a perfect plan to enjoy with your friends? © Sunset Boats
You're coming with your partner on a romantic getaway
If you're planning a romantic surprise, we can assure you that you can fit many surprises into 48h. In this case, we suggest you stay at our boutique hotel in San Antonio overlooking the sea and don't miss the Balearic sound music sessions played there as the sun sets. Explore the quiet spots in the north of Ibiza, enjoy a romantic dinner at the Villa Mercedes restaurant in San Antonio or the Kyupiddo restaurant in Dalt Villa, and hire a romantic boat trip along the San Antonio coast to admire the sunset.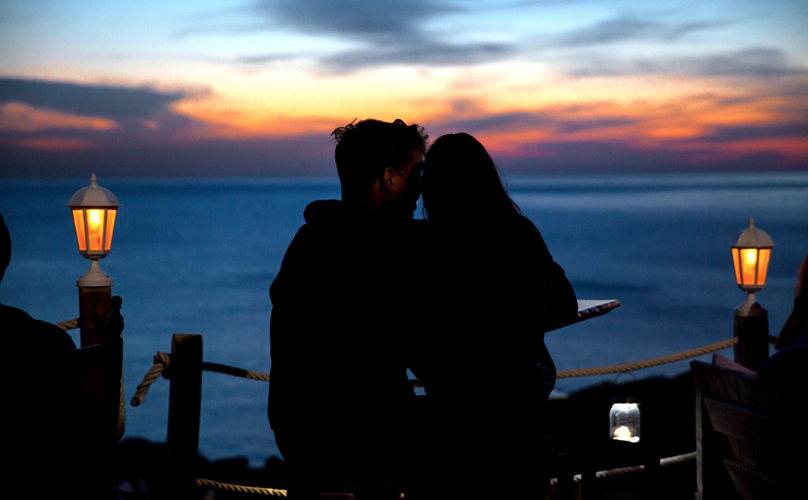 Fall in love with... Ibiza. © Hostal La Torre
You're coming to join the most famous clubbing scene in the Mediterranean
In this case, if you want to make the most of Ibiza's nightlife, we recommend that you come for a week. Then, depending on which kind of electronic music you like, you can go to the best sessions at Amnesia, PACHA, Hï, Ushuaïa, Café Mambo, Es Paradis or DC10, among other spaces. And if you're not that mad about electronic music, add the Flower Power party thrown by PACHA, the Children of the 80s party at Hard Rock Hotel and the Glitterbox party at Hï to your itinerary.
Café Mambo is one of the shoy spots in Ibiza. © Grupo Mambo
You have plenty of days off
If you're lucky enough to have lots of free time and you don't even have to worry about how many days you should spend in Ibiza, you should know that the island offers:
Over 50 coves and beaches scattered along its coastline plus a few more that are not shown on the maps.
An excellent variety of restaurants serving traditional Ibizan, Mediterranean, Japanese, Peruvian and Italian food, among others.
Museums and charming villages.
Loads of water sports, especially around the San Antonio bay.
Clubs, bars, cafes and unique spots full of character.
Independent fashion boutiques, luxury brand shops, flea markets, art galleries...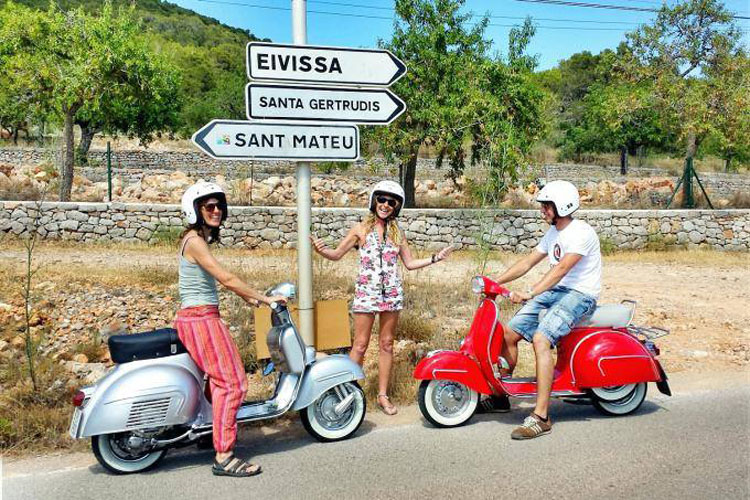 You will find a charming countryside and over a 50 coves and beaches. © Grupo Mambo
Hostal La Torre: the best accommodation for all these cases
Regardless of how many days you should spend in Ibiza or the reason you're visiting the island, if you've read this post it's because you're already thinking about staying at our charming boutique hotel on the western coast of Ibiza. Don't leave it any longer, rooms are being booked fast! Book your room now!
Main picture: Marucha / Pixabay
**