What's the weather like in Ibiza and what to pack
Can I swim in May? Is it chilly in the evening? What's the weather like in Ibiza in the spring? And what about autumn? Customers who visit Hostal La Torre usually have many doubts about the weather in Ibiza during the different seasons, even in the summer. If you're also wondering about what to pack for your holidays in Ibiza, read on and get packing.
the weather in Ibiza: mediterranean and mild
If you're wondering which is the best time to travel to Ibiza, it all depends on what you're going to be doing. If you want to enjoy the White Island at its peak, with all the local fiestas and warmest weather, then we suggest you come in the summer. But apart from June, July, August and September, Ibiza is a fabulous destination to swim in the sea in May and October, to go for walks or cycling all year round, to sail practically every month, to take part in sports competitions in spring and autumn...
Ibiza's climate is typically Mediterranean with annual average temperatures between 16ºC and 18ºC, dry summers and occasional irregular showers depending on the year. In general, the island boasts a mild climate with pleasant sunny days in the winter and summer days with occasional peaks in humidity and heat.
Discover what to pack for your next travel to Ibiza. © Pixabay
the weather in Ibiza in the winter

This is the quietest season in Ibiza as many residents choose January, February and March to go away on holidays. In fact, restaurants that close for a month usually chose to do so in the winter. However, it's a fantastic time to enjoy the walks in Ibiza and the beauty of the Ibizan countryside as the almond trees are in bloom during these months. The average winter temperature ranges between a minimum 8ºC and a maximum 17ºC, and we get rain 5 days a month on average.
your suitcase for Ibiza in the winter

If you're staying at Hostal La Torre in January, February and March, we suggest you pack: jerseys, long-sleeved tops and a few short-sleeved ones too, winter shoes, sunglasses and sunscreen (the essential pair for Ibiza) and sports shoes if you'd like to go for walks in Ibiza. Don't forget to take a winter coat as it gets quite chilly once the sun has set.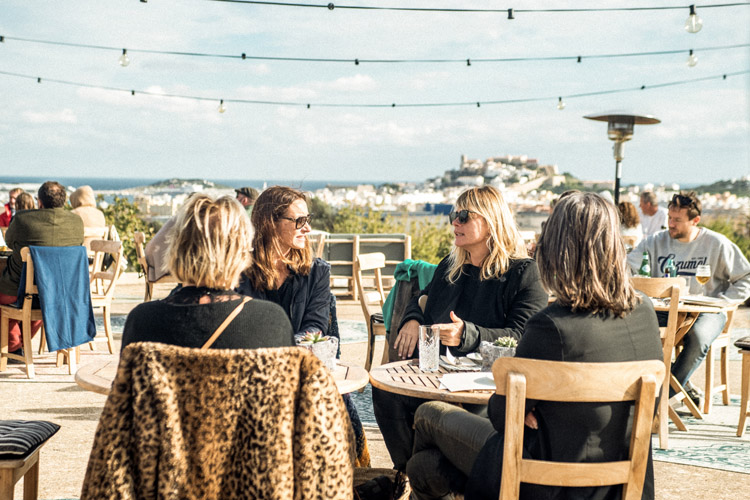 In winter you can enjoy pleasant walks and sun meals at Casa Maca. © Luanda Lopes / CM
THE WEATHER IN IBIZA IN the SPRING

Spring is one of the best seasons to travel to Ibiza. The weather in April, May and June is usually quite pleasant with warm temperatures during the day but evenings get quite chilly and you need a coat. On average, the highest temperature in April is 19ºC and the lowest is 11ºC, May ranges between 22ºC and 14ºC and June between 26ºC and 17.8ºC. As for the rain, in April it usually rains 4 days max., in May 3 days and in June 2 days. And if it's winter, only the bravest swim, but in the spring you can start swimming in May, when the water temperature reaches 20ºC.
YOUR SUITCASE for IBIZA in the SPRING

If you're visiting Ibiza in April, May and June, don't forget to pack cool clothes for the day, sunglasses, sunscreen and a hat, swimwear, trainers, flip-flops and a cardi or jacket for the evenings.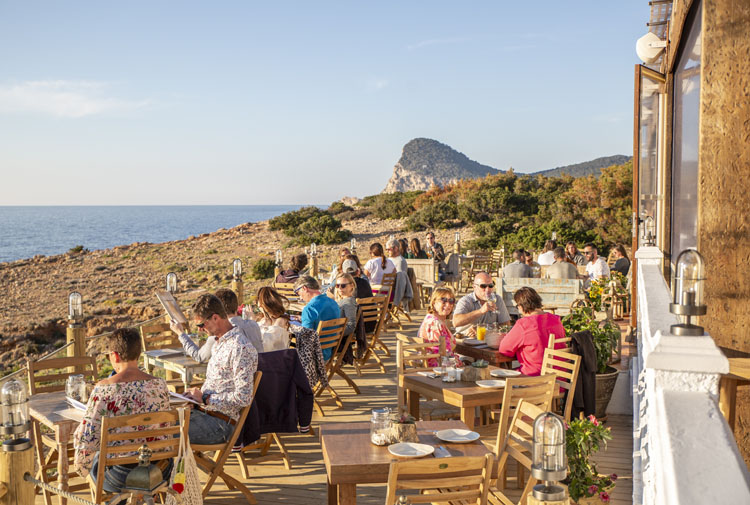 Spring is perfect to explores Ibiza and enjoy our terrace with sea views. © Luanda Lopes / GM

the weather in ibiza in the summer

July, August and September are the hottest months of the year with average temperatures between 30ºC max. in August and 19.5ºC min. in September. With only one day of rain in July, two in August and 4 in September, most days are dry and hot during the summer months. Also, the sea temperature rises gradually during the summer, from 21ºC in June to 22ºC in July, 24.5º in August and 23.3ºC in September.
your suitcase for ibiza in the summer

In this case, it's a no-brainer, right? Fill your case with summery clothes and don't forget your sunglasses and a scarf or hat to cover your head.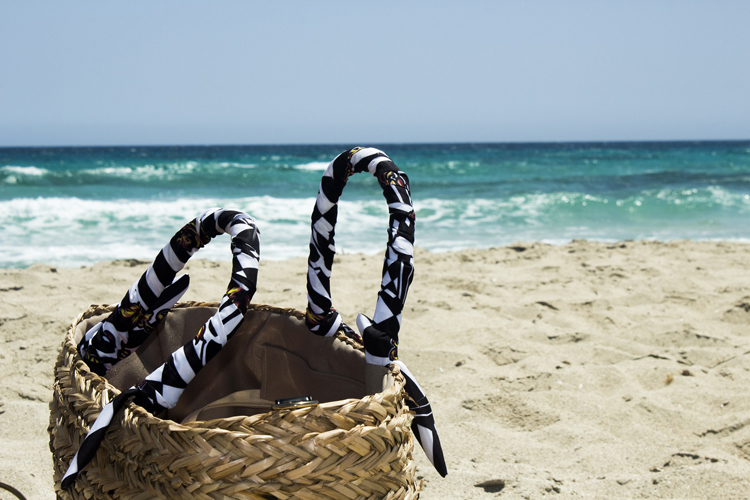 The beach is waitinf gor you in summer!. © Pixabay
the weather in ibiza in the autumn

The last season of the year is also a good time to travel to Ibiza, especially in October, when the sea water is still pleasant enough to swim but the temperatures during the day are milder and you feel like going for walks or bike rides. But do remember that it rains a bit more in October and November with an average 6 days of rain. In the autumn, the average temperatures are between 23.5ºC and 15.9ºC in October, 16.7ºC - 12ºC in November and 16ºC - 9.6ºC in December.
your suitcase for ibiza in the autumn

Your suitcase for Ibiza in October, November and December is similar to the one you'd pack for spring, bearing in mind that you should still pack your swimwear if you're coming over in October and you'll be needing a coat if you're landing here in December. Don't forget to bring winter shoes and, as usual, sunglasses and sunscreen. Because sitting on Casa Maca's terrace with a view of Ibiza is heaven...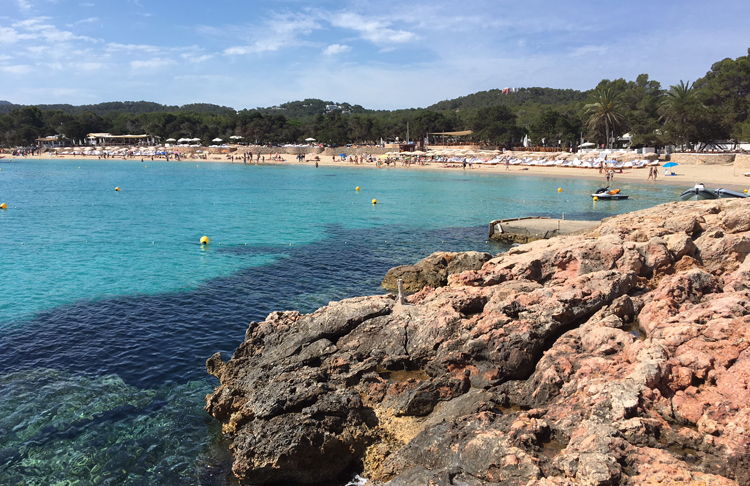 October is perfecto to enjoy the most beautiful beaches in Ibiza. © NC/Hostal La Torre
Main picture: © veerasantinithi / Pixabay
**