How to enjoy a slow holiday in Ibiza
Slow travel in Ibiza gets easier by the day. And it's really necessary if we take into account the fragile environment of island destinations. If you're all for sustainable tourism and you'd like to make it a part of your next holiday to Ibiza, don't miss this post. And don't be in a hurry to get back!
what is slow travel?

If you're reading this post, you probably know what the "slow travel" and "slow" movements are. But you may want to share this post with friends who are not familiar with this type of sustainable tourism, so we'll give a short introduction just in case. All movements with the "slow" adjective come from the Italian village of Piamonte, where Carlo Petrini started the international Slow Food movement to preserve local food traditions and local in-season produce. Later on, the Canadian journalist Carl Honoré published his book In Praise of Slow in 2006 which became the book of reference for the Slow movement.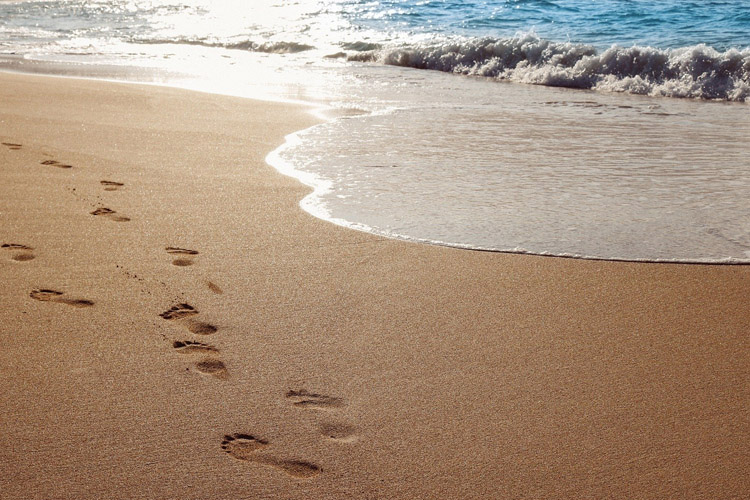 The slow travel seeks to leave the minimum possible mark on the destination to which you travel. © Olya Adamovich / Pixabay
What are the principles of slow travel and sustainable tourism?

Respect for local customs, food and cultural traditions.
Look after the habitat and environment.
Rejection of "all inclusive" resorts that prevent a balanced distribution of the profits from tourism in the restaurant industry and related businesses.
Choose local businesses rather than multinationals.
Go on longer trips instead of several short trips. In other words, go for quality rather than quantity.
Honest wish to get to know the destination in depth.
Opt for hotels that promote local development.
Choose establishments and businesses that give priority to organic and zero-footprint products.
Preferably use collective transport and bikes or hire electric or hybrid vehicles.
slow HOLIDAYS IN Ibiza

It is getting far easier to slow travel in Ibiza nowadays. Several hotels, restaurants, shops and leisure businesses are expanding their business philosophy to embrace strategies and initiatives aimed at protecting the environment and local development, thus enhancing the traveller's experience on the island. If you'd like to enjoy a sustainable holiday in Ibiza, book a stay for at least a week and take note of these addresses and proposals.
Sustainable plans to enjoy a slow Ibiza

Explore Ibiza path by path. The island has many walks with different levels of difficulty which allows you to admire the landscape and nature of Ibiza in a calm and environmentally friendly way. You can check them on Ibiza's Tourism website and go for walks at your own pace or hire guided walks.
Explore the island by kayak or on a stand up paddle. You can practice these sustainable activities all along the coast as they don't pollute. Ask at our front desk and we'll recommend a company depending on the area you wish to explore.
Volunteer at Casita Verde Ibiza. This 25-year-old eco-centre takes in volunteers for a day or for one or two weeks.
Learn about the green value of the Nature Reserve of Ses Salines in the exhibition and the bird watching hides at the Sant Francesc Interpretation Centre.
Visit the organic farm of Can Muson. Apart from learning about farming under the organic standards, you can join their workshops to make traditional bread, goat's cheese and flaó, a typical dessert from Ibiza.
Learn about the environmental role of the mountains of Es Amunts in the Es Amunts Interpretation Centre in Sant Llorenç de Balàfia.
Go to the Forada market to buy vegetables, fruit and organic products every Saturday morning.
Visit the craft market of Sant Joan on a Sunday morning to find organic products from Ibiza and crafts made by artists who live on the island.
Eat in an organic or vegetarian restaurant. There are more and more restaurants and it's not hard to stop at these places during your tour of the island.
our slowest plans

Go for a stroll Go for a stroll along the path from Sant Antoni to Cala Salada and watch the sunset at Hostal La Torre.
Relish Mediterranean food at Casa Maca made with produce from its own kitchen garden and other zero-footprint ingredients
Drink in the Ibizan landscape from our boutique hotels: Casa Maca and Hostal La Torre. And if you're staying for more than a week, better still. Avoiding short trips is one of the slow travel principles.
Shake off the frantic pace of your everyday life at the spa of Las Mimosas hotel boutique or with the summer yoga sessions given at Hostal La Torre and Casa Maca.
Read on the Hostal La Torre terrace some of the interesting literature we recommended in our post 6 books and guides to enjoy Ibiza before your trip to learn about the culture and history of the island.
Dig into the traditional Ibizan food by trying the delicious fish rice (Arroz de mar) at our beach bar Cala Gracioneta on the cove that shares its name.
Main picture: Alba Haut / Grupo Mambo
**