Are you looking for a boutique hotel in Ibiza?
Romantic, quaint, different. And with the best views of the sunset and the sea. If you're looking for a boutique hotel full of charm in Ibiza, don't think twice: stay with us at Hostal La Torre and discover your new favourite place on the island. Don't take too long in booking your next holidays in Ibiza because we only have 15 rooms and 2 suites.
where is our boutique hotel in Ibiza?
Hostal La Torre is in Cap Negret, a cape on the stunning western coast of Ibiza, only a few minutes' drive to San Antonio and the charming coves of Cala Salada, Cala Saladeta, Cala Gració y Cala Gracioneta.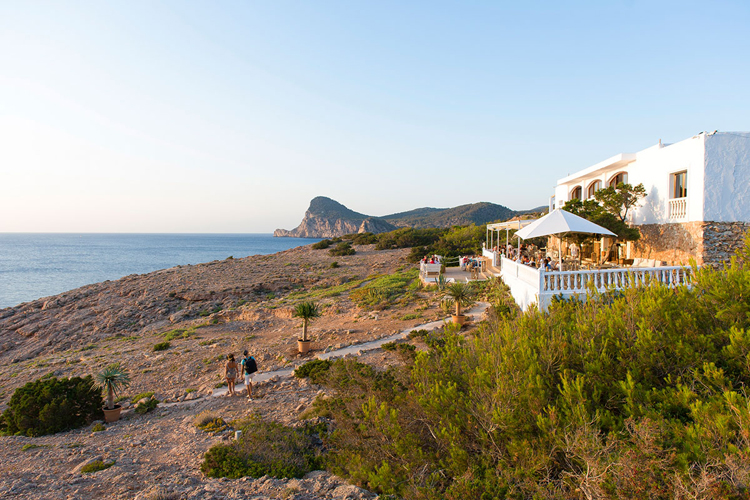 You will love our superb location! © Hostal La Torre
what will make you fall in love with Hostal La Torre?
Its amazing location on a cliff on the coast and its peaceful surroundings.
The marvellous views from the terrace and some of the rooms are incredible as the view stretches from the iconic outline of Cap Nonó cape up to the side view of Conillera island.
Hostal La Torre has 365 days of sunset (a few less if we count the days when the clouds decide to drop in). Any date on the calendar is good to visit our terrace and enjoy the famous sunset of Ibiza, but all through the summer and some winter days the sun is accompanied by fantastic Balearic Sound sessions played by our guest and resident DJs.
Our boutique hotel in Ibiza does not only look out onto the sea, its rooms face a quaint, pleasant garden full of Mediterranean details. You'll love it!
Hostal La Torre's rooms and suites have pretty details inspired by the island's traditional elements: Spanish juniper wood, natural fabrics, warm colours...
On our terrace with a sea view you will be able to watch the sunset and enjoy the delicious food proposals from our restaurant.
ARE YOU LOOKING FOR A BOUTIQUE hotel In Ibiza THAT IS OPEN IN WINTER?
Hostal La Torre is one of the few charming hotels in Ibiza that remains open all year round, so you can enjoy all its appeals at any time: a winter getaway, holidays with friends in the spring, a romantic weekend... And if you'd like to know what to do in Ibiza during the off-peak season, don't miss our previous posts on this and enquire at our front desk about plans available for the dates you're there.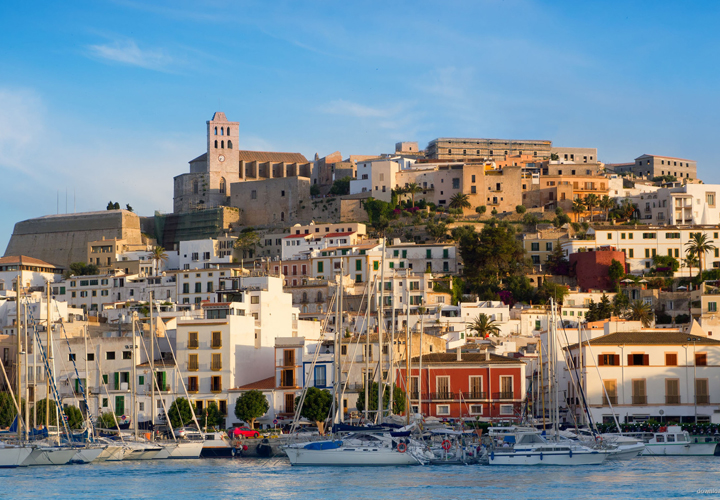 Enjoy Ibiza all year around. © Pixabay
**
The best rates for the winter and spring
Visit the section on
promotions
and make the most of our special proposals to enjoy during the off-peak season.
**