Live the Magical Ibiza: Sunset at Hostal La Torre
Regardless of the type of traveller you may be, there's a series of must-sees on your holidays in Ibiza. One of them is sunset in San Antonio; one of the most famous sunsets in the world. If you feel like seeing out the day with the best entertainment at the beat of well-known DJs, we recommend you book a table at Café Mambo. But if you're in the mood for a more relaxed time watching the sunset, come to Hostal La Torre terrace and enjoy one of the most magical moments of your stay in Ibiza.

A breathtaking view
Our terrace takes pride in having one of the most beautiful views on the island. From one of the tables available for the sunset or from a romantic spot among the rocks, you will be able to see Sa Conillera islet, cape Nonó and the wide expanse of sea that blends into the horizon. The perfect setting to live a magical sunset (even more so if you've chosen the right company!).

The best music to see the day out

There are no two identical sunsets, that's why we like to surprise you every day with our DJ sessions. This season, if you come on a Monday, you'll find the mythical DJ Alfredo at the turntable and if you come on a Friday, DJ Buda will be in charge of the mixing. The rest of the week is led by our resident DJ Pete Gooding accompanied by special guests, like DJ Harvey and other surprises we have in store for you.

What would you like to drink?
A nice cold sangría from our wine cellar, a glass of our Ibizan herb liqueurs, an organic red wine, a glass of champagne, a G&T prepared with our choice of Premium gins or a fun cocktail prepared by our personal expert... Choose the drink that best suits your mood and enjoy the most magical side of Ibiza.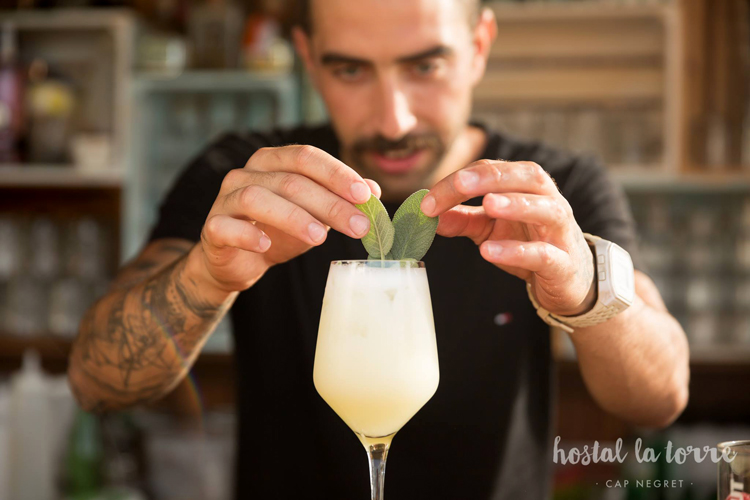 Main Picture: Alba Haut/Grupo Mambo
Looking for an idea for a romantic dinner?
Book a table at Hostal La Torre and choose from our list of dishes to share. The rest is up to you...