The route for October
Our boutique hotel on the coast of San Antonio is an excellent starting point to explore Ibiza in October as the furthest spot on the island is only 40 kilometres away. Within this range, there are many things available to enjoy a pleasant stay in the early autumn. If you don't know where to start, get into the car or on your motorbike and follow our route around Ibiza in October.
Ibiza in october: breakfast

The terrace at Hostal La Torre is the best place to start your holidays in Ibiza. You can greet the day by relishing our delicious and healthy breakfasts. You will find aromatic coffees, freshly roasted in Ibiza, free-range eggs cooked in different ways, Greek yoghurt with granola, honey and fruit; homemade pancakes with blueberries, maple syrup and mascarpone; different types of toasts... And if you're looking for an original vegan breakfast, we also have scrambled eggs with tofu and red peppers, onion, coriander, turmeric and artisan bread.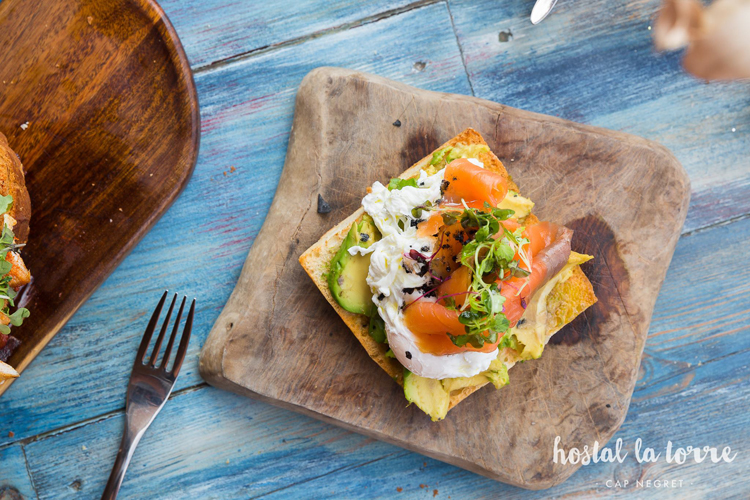 Start the day with our healthy breakfasts. © Alba Haut/Hostal La Torre
Ibiza in october: the beach

This month is perfect to enjoy the beach of Ses Salines peacefully. Its crystal-clear waters and fine sand make it one of the most popular beaches in Ibiza, so it's usually quite crowded in high summer. If you usually steer clear of the crowds and would like to have a quiet swim in an unspoilt beach, lie down to read, listen to your music or simply sunbathe, October is the best time to go to Ses Salines..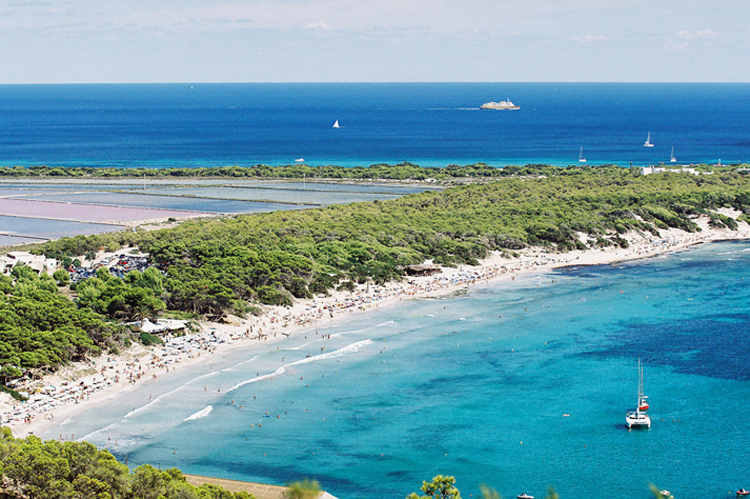 Ses Salines beach, in south Ibiza. © Malibu Beach
Ibiza in october: lunch
One of the benefits of Ibiza in autumn is that you don't have to book tables days in advance for the most popular restaurants. For October, we suggest you come to Cala d'Hort to eat fish and shellfish paella at the beach bar that shares the cove's name. Delicious! You'll find a spectacular view of Es Vedrà islet and a marked local atmosphere, as many of the locals make the most of this month to enjoy the restaurants that will be closing in October and November.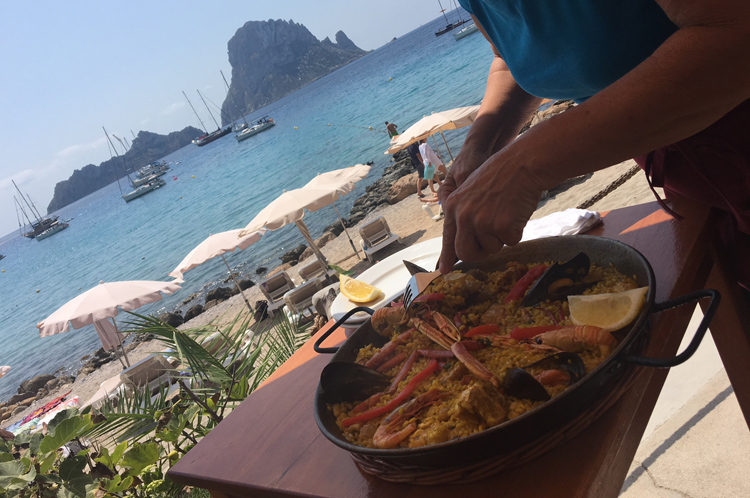 Delicious paella at Cala d´Hort. © NC/Hostal la Torre
Ibiza in october: the retreat

If you fancy a refreshing swim in the swimming pool, come to our boutique hotel Las Mimosas, as Hostal La Torre's guests are welcome to enjoy these premises too. A suggestion? Check out our cocktail list and try the most appealing one.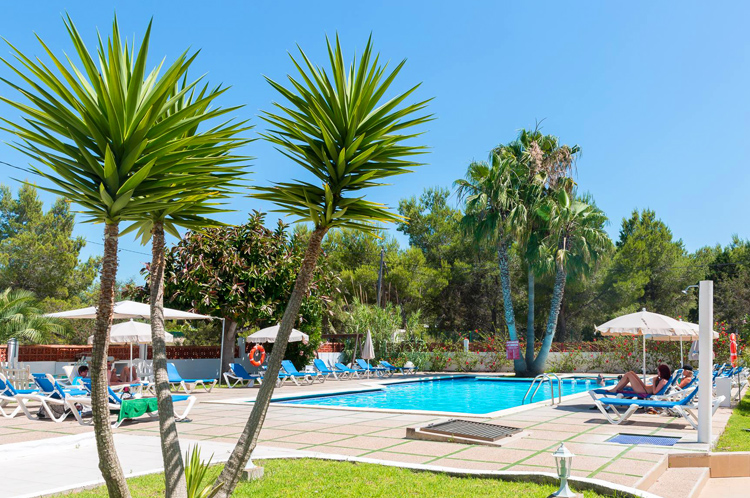 Las Mimosas, our new place in San Antonio's bay.
Ibiza in october: the sunset

On the western coast of Ibiza, the sun dips at about 7.40 p.m. early October and 7 p.m. late October. We recommend you don't miss the sunset from Hostal La Torre, but if you'd like to enjoy it from another spot, go from Las Mimosas to Cala Conta (Platges de Comte) and sit on the beach to watch the sun fall behind the islets of Ponent.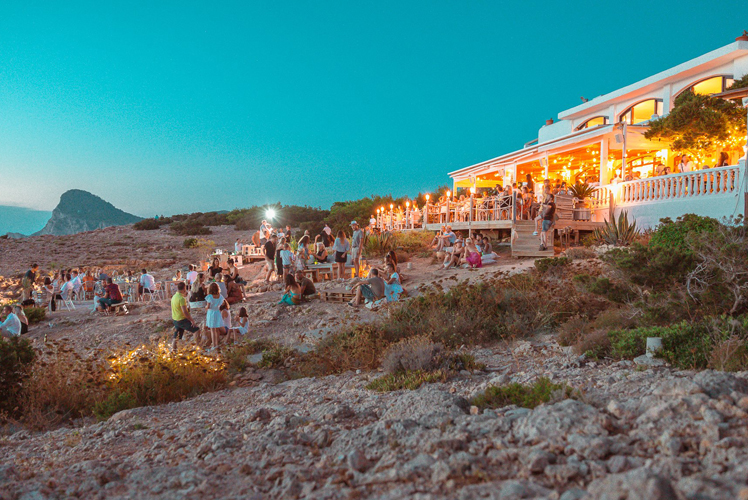 Do not miss the sunset from Hostal La Torre © Hostal La Torre
Ibiza in october: dinner
And to cap it all, we suggest you have dinner at Villa Mercedes restaurant, with a sophisticated menu that includes tapas and Mediterranean food. If you love meat, try the Crispy end loin of Iberian pork with sweet potato pure and apple compote or the Sirloin steak of Galician veal with rustic pure, cherry tomatoes and mushrooms.
Main picture: NC/Hostal La Torre Ibiza