Sunday Roast and other weekend plans in Ibiza for this winter
There's a whiff of winter in Ibiza! But winter in Ibiza isn't as wintery as you'll find at other latitudes. These months are perfect to live the island, when it's quieter and the sun is a fabulous companion on walks and other weekend plans this winter. Don't become a couch potato. There is so much to do, whether you're a resident or only coming for a short break!
A weekend in Ibiza in the winter
If you're a resident, you already know how quiet and pleasant it is to explore the island during these dates. But if you don't live here and you've just seen an incredible offer for a weekend getaway, don't think twice and book it straight away! The weather in Ibiza and Formentera during these dates is usually more gentle than in other places in Spain and quite a bit warmer than in central and northern Europe. You will also find a suitable range of hotels that haven't closed their doors -such as Hostal La Torre, Casa Maca and Sa Clau by Mambo- and restaurants serving Ibizan, Mediterranean or international food that also remain open during these months.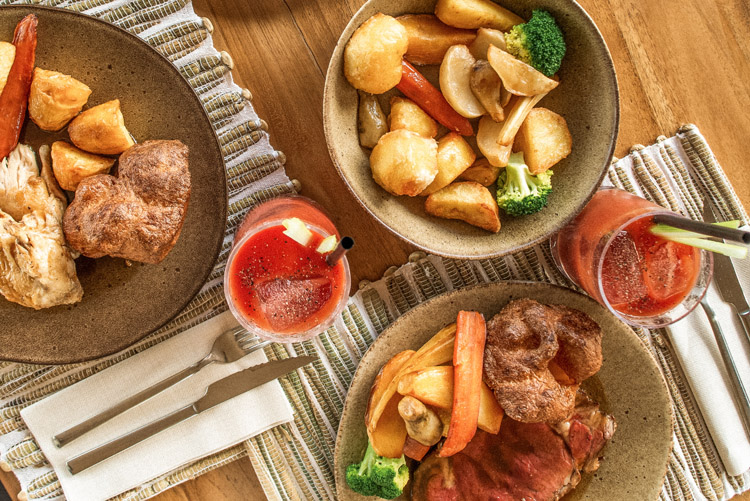 Sunday Roast at Casa Maca, a perfect plan for a weekend. © Luanda Lopes
3 plans for a weekend in Ibiza in the winter
Sunday Roast at Casa Maca
Winter Sundays in Ibiza taste of barbeque. At least since last year, when Casa Maca launched its Sunday Roast, that has turned into one of the most popular food experiences on the island. Its pleasant garden and the view of the Dalt Vila citadel are the best complement to this friendly and relaxed lunch where you can eat the traditional roast beef accompanied by Yorkshire puddings and a Bloody Mary while you listen to live music. The event starts at 12:30h and it has a Kids Club area that has been designed with the help of the Corrillos nursery. Don't miss out and book your table now by calling +34 971 806 864.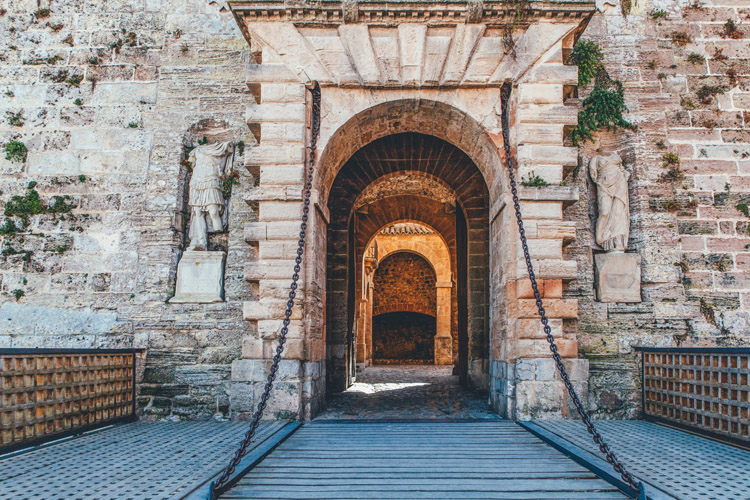 Enjoy a nice walk around Dalt Vila. © Grupo Mambo
a stroll through Dalt Vila
The constant buzz that surrounds the restaurants at the foot of Dalt Vila fades once the season is over. The silence and peace return to the priceless old part of the city declared World Heritage by UNESCO. A stroll through the narrow streets that lead to the Cathedral can take as long as you like, as there are so many charming spots, viewpoints, stately palaces and museums, like the Modern Art Museum of Ibiza, the Madina Yabisa Interpretation Centre and the Puget Museum. And if you have a sweet tooth, don't forget to visit the Sant Cristófol convent to buy the traditional biscuits made by the cloistered nuns. And after the stroll, back in La Marina quarter, you can enjoy delicious small dishes at Vara de Rey or tapas at La Cava Ibiza.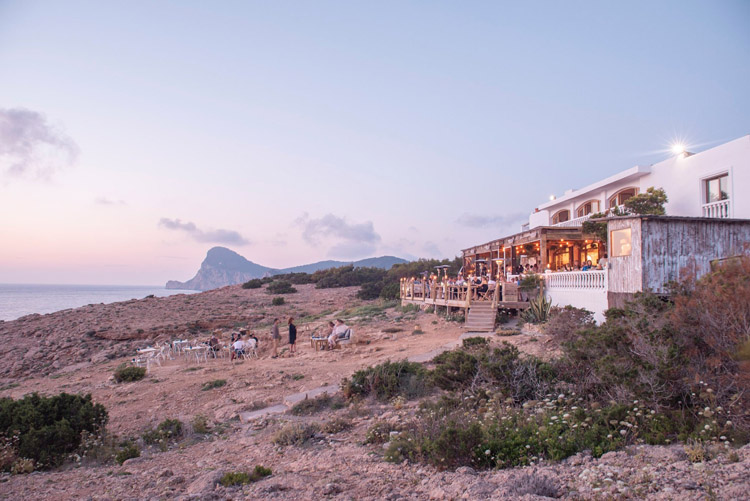 Hostal La Torre, a perfect headway for winter. © Luanda Lopes / Hostal La Torre
sunset at Hostal La Torre with a DJ
If you follow us on Facebook and Instagram, you will have noticed that the sunset in Ibiza is even more impressive in the winter as the atmosphere is less humid and the clouds scattered across the sky turn a deeper red as the sun goes down. This is why Hostal La Torre doesn't close its doors during the off-peak season and we keep up our DJ sessions from Thursday to Sunday. DJ Alfredo, Buda, DJ Pippi, Andy Wilson and The Brothers Grim are some of the names you'll find on our calendar. Care to join us?
and another 4 plans to make the most of the weekend
- Paella by the sea at Sa Caleta, Port Balansat, La Escollera or Yemanja, among others.
- Workshops organised by Casa Maca where you can learn to prepare the liquor called Hierbas Ibicencas or learn to take photos with the light painting technique, among other activities.
- A walk in the Nature Reserve of Ses Salines.
- Saturday street markets: the flea market of Sant Jordi or the hippy market of Las Dalias.
Main picture: Sunday Roast at Casa Maca. © Luanda Lopes / Casa Maca
**
Are you looking for a boutique hotel in Ibiza for this winter?
Stay at Hostal La Torre and reconnect with peace and rest.
**