Do you like pedalling? Follow these cycling routes in ibiza
The White Island's varied orography makes this a coveted destination for fans of road or mountain bikes. If you like biking or cycling, find out about the best bike trails and cycling routes in Ibiza and explore the island sustainably at your own pace.
Ibiza by bike: routes for all levels

Valleys, hills, coastline paths, pine woods, vineyards, fields, olive groves and a large number of beaches and coves are spotted along the countless bike trails and cycling routes in Ibiza, which offer different grades of difficulty depending on your experience. For example, on the MTB trails published by Turismo de Illes Balears you will find 2 easy trails, 2 moderate trails, 6 difficult trails and 2 severe ones. And for road cycling routes, you can choose between 3 easy ones, 2 difficult ones and a severe one. Most of these start or pass by our boutique hotels, Hostal La Torre, Casa Maca and Las Mimosas:
Mountain bike trails

Port des Torrent (easy - 12,7 Km.)
Camí Vell de Sant Rafel ( easy - 11 Km.)
Santa Gertrudis de Fruitera (moderate - 30 Km. - circular)
Sa Capelleta (moderate - 18,7 Km. - circular)
Sa Serra Grossa (difficult - 33 Km. - circular)
Sa Talaia (difficult -38,5 Km. - circular)
Cala Jondal (difficult - 32,3 Km – circular)
Calas de Sant Josep (difficult – 22 Km. – circular)
Es Camp Vell (difficult – 35,5 Km. – circular)
Road cycling routes

Es Porquet (easy – 14 Km. – circular)
Platges de Comte, desde Port des Torrent (easy - 7 Km.)
Es Plas (difficult – 45,6 Km. – circular)
Es Vedrá (difficult – 60 Km. – circular)
Es Pobles (difficult – 67,6 Km. – circular)
more mtb trails

Besides these trails and routes, every village or town has its own offer of rides for mountain bikers or road cyclists. The closest to Hostal La Torre are those in the area of Sant Antoni de Portmany but you can also check out the trails published with a map and directions on the websites of the villages of Santa Eulària des Riu and Sant Josep de sa Talaia, as well as the walks in the area of Sant Joan de Labritja, where bikers must be careful as they have to share these paths with people on foot.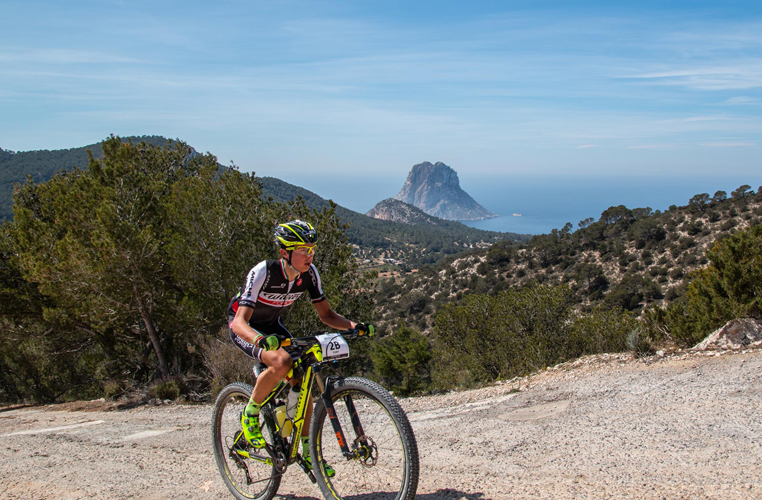 Sant Josep de sa Talaia offers suitable tracks for advanced levels. © santjosep.net
Are you competitive? Bike races in Ibiza

If you feel that a bike is more than a vehicle for slow holidays in Ibiza and your body craves a good race, take note of these yearly bike competitions in Ibiza:
Ibiza Campagnolo Cyclotourist Tour: takes place mid-October.
Ibiza MTB Tour: this race is usually during the first half of April.
Our hotels are the best starting point for your bike holidays in Ibiza
Our boutique hotels, namely Hostal La Torre, Las Mimosas and Casa Maca are the perfect base for your bike-based holidays in Ibiza, whatever your level of experience. All our boutique hotels have a place to store your bike after a ride and you can also relax your muscles with the list of massages and treatments given at Casa Maca and the spa of Las Mimosas. Also, if you need it, our front desk will help you hire a road or mountain bike and will give you info on businesses that organise bike rides in Ibiza. Don't think twice! Book your stay with us and explore the most beautiful Ibiza on two wheels.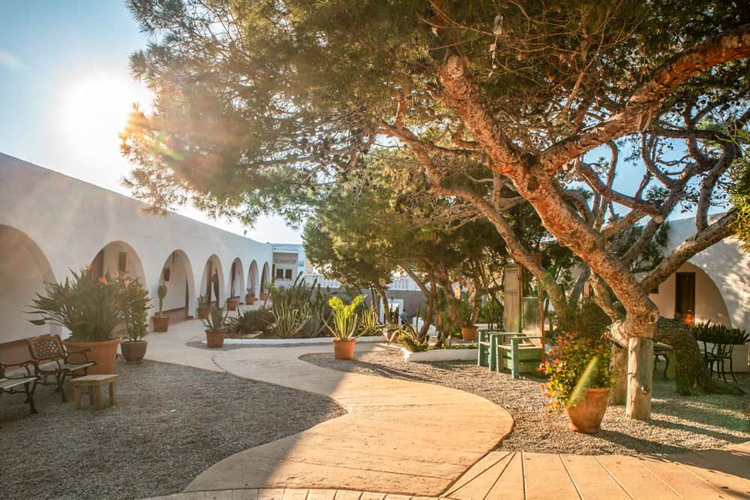 We wait for you in La Torre, the best place to return from your cycling routes through Ibiza.
Main picturel: © Dimitris Vetsikas / Pixabay
**