5 outdoor plans in Ibiza for this fall
Autumn is one of the best seasons of the year to enjoy outdoor plans in Ibiza. Temperatures are still very pleasant and this year more than ever, leisure activities practiced outside are more recommended than the indoor ones. If you are looking for a good plan for these days, take a note of the following proposals for gastronomy, wellbeing and leisure.
The Grill to Be At in Ibiza

Three years ago, the charcoals of the first grill were lit at Casa Maca and ever since it has become a must for both residents and regulars of the island. This winter, the SUNDAY grill is back, with the best grilled meat and vegetables. A perfect outdoor activity for Sundays, right? Write it down: the island's best grill opens at 1:00 p.m.!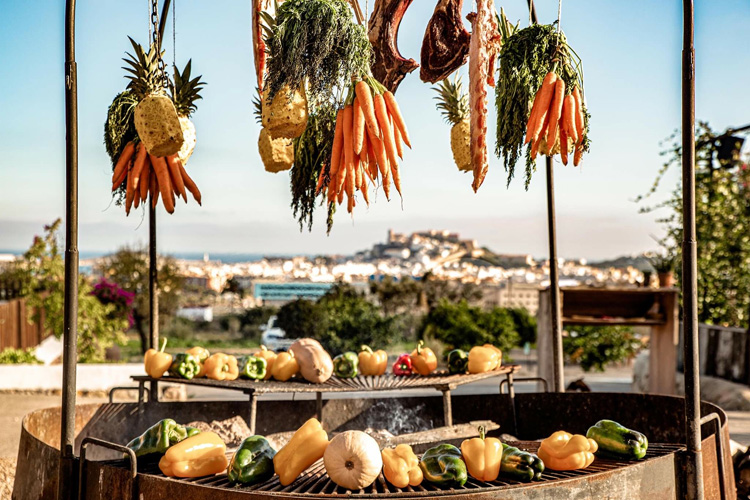 the others plans at Casa Maca
FRIDAYS under the stars

: Friday nights call for sensuality, good company and a generous dinner full of rich flavours. That´s why Casa Maca welcomes the weekend with the best of its contemporary Mediterranean cuisine under the stars.

SATURDAYS by the farm

: Casa Maca's farm and the island's seasonal products are the protagonists of this delicious Mediterranean event for lunch or dinner outdoors with views of Ibiza. From 1.00 pm there will be no lack of countryside feeling. Does it sound good for a Saturday plan?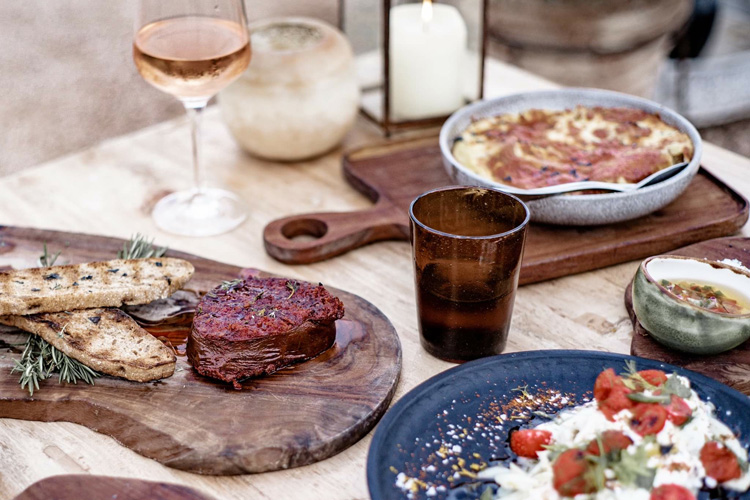 Yoga al aire libre y vistas al mar

Fall is an important time to take care of our bodies and perform routines that promote our well-being. In a previous post, we have already recommended 5 places in Ibiza where you can practice yoga in your own time and now we want you to join us in our yoga sessions with sea views on Thursdays and Saturdays:
Yoga at sunset: on Thursdays you can say goodbye to the day with a view of the sunset with our 6.00 pm session and at a fantastic price: € 15 / class.

Yoga in the morning: if you like to greet the sun, then come on Saturdays at 9.30am. You can choose between practicing your standard yoga session (€ 15) and complementing the class with a nutritious breakfast (€ 25, full experience). And if you have children, sign up for the 11am class and get them started on this healthy body practice.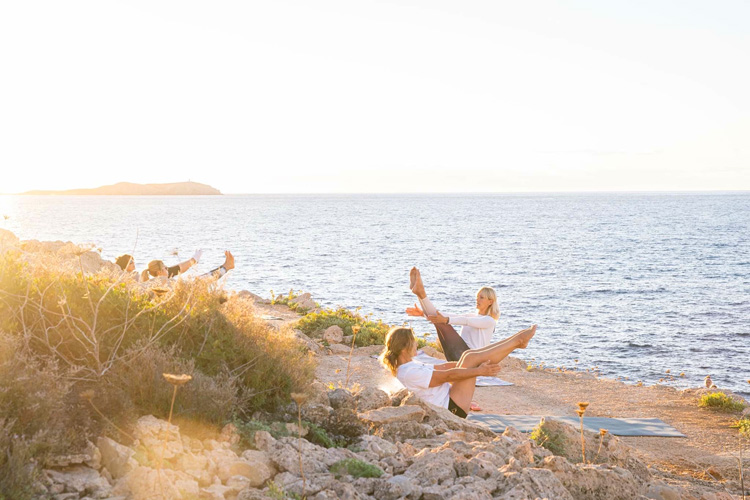 Outdoor workshops in Ibiza for winter

The winter season is the best time to get to know a little better the traditional crafts, improve cooking skills, learn how to make bread, prepare your own Ibicencan hierbas, design jewelry, start as a DJ ... Over the next few months we will be organising various workshops for adults and children specially designed for you to enjoy a unique and fun experience. If you want to do something different in Ibiza, follow us on our Facebook and Instagram profiles to find out all necessary information about our next workshops.
romantic getaway to Ibiza

If you follow us regularly on social media you know that we do not get tired of repeating that Hostal La Torre is one of the most romantic hotels in Ibiza thanks to its fabulous location on the cliffs of Cap Negret and the beautiful sunsets that can be enjoyed from its terrace 365 days a year (throughout winter, it´s even more spectacular). That´s why we always have a special promotion ready to enjoy these that includes a standard double room, breakfast and complimentary car for stays of at least two or three days, depending on the season. If you like the sound of this, visit our promotions section on the web and contact us by phone or email to make your reservation or to get more information about your romantic getaway to Ibiza.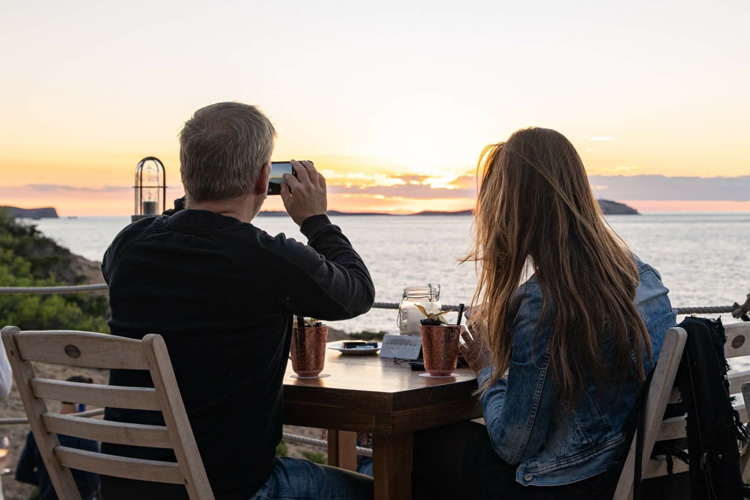 More outdoor activities for fall and winter

If you are already looking at your calendar to book a getaway and are looking for other proposals to make during your trip, note these ideas down:
Explore the island by following its hiking trails, such as the Port des Torrent-Cala Conta, Sant Antoni-Cala Salada (passing in front of Hostal La Torre), Ses Salines Beach-Es Cavallet Beach, Portinatx-Faro des Moscarter, the path of Es Broll ...
Take a bicycle and explore the fields that surround our town and then visit the Sant Antoni Cooperative. And if it's Friday, don't miss their farmers market.
Rent a quad bike and explore the hills and valleys of the municipality, one of the best preserved areas of the island.
On Sunday morning, come to Sant Joan to enjoy its lively market.
Walk around Dalt Vila following the route.