Spring brings great plans to Ibiza
This year, the season begins earlier! Restaurants, beach bars, street markets and boutiques are announcing their re-openings for April to join the establishments that are open all year round. There's a hint of summer in the air over here in Ibiza. So what about you, will you be starting the season in the next few weeks?

When Easter is mid-April, summer comes sooner to Ibiza! The Easter holidays sort of mark the start of the season that's already bringing a buzz to the island's main tourist spots. Proof of this are the sunsets at Hostal La Torre, that are getting livelier by the day. So when you come to Ibiza this spring, don't leave it too late and call us to book a room or table, or you might miss the famous sunset.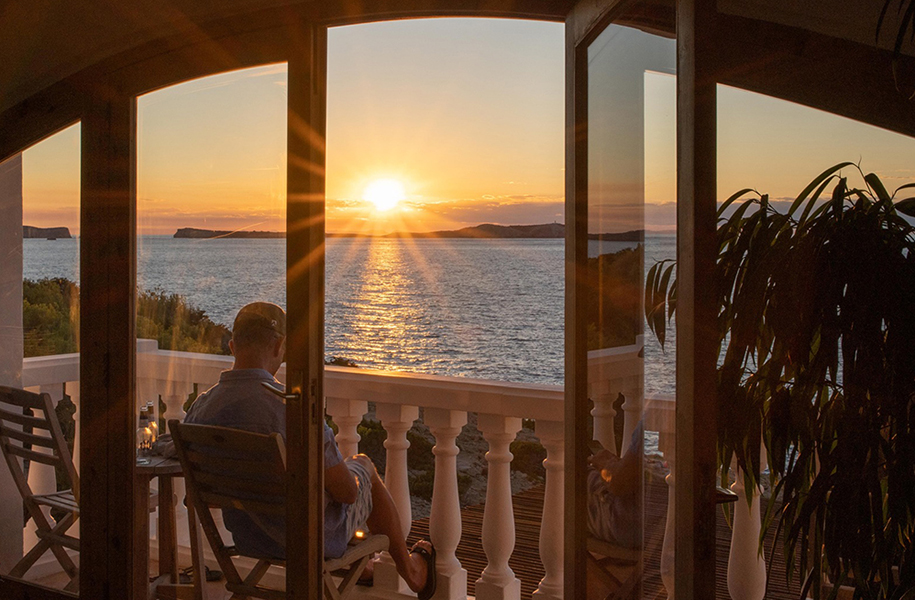 Don't miss the spring sunset. © Angel Camarena / Hostal La Torre
8 plans in Ibiza for tapas, lunch or dinner
There are many places open in April, but our list includes places in all four cardinal points on the island.
1-Enjoy tapas for dinner or lunch at La Cava, with delicious dishes inspired by the traditional tapas from the Med and northern of Spain. Where: in Ibiza, in Plaza de Vara del Rey.
2.- Order fideuá (short pasta paella) at Can Salinas and then have a cup of coffee overlooking the salt flats. They'll be serving tables from 1st April, but remember that they close on Wednesdays. Where: on the road to Ses Salines and Es Cavallet.
3.- Explore the most northern part of Ibiza at Cala Sant Vicent and sit down to eat and spend the afternoon at The Boat House, a friendly sea-themed restaurant that serves food with a touch of the exotic. Where: on the beach.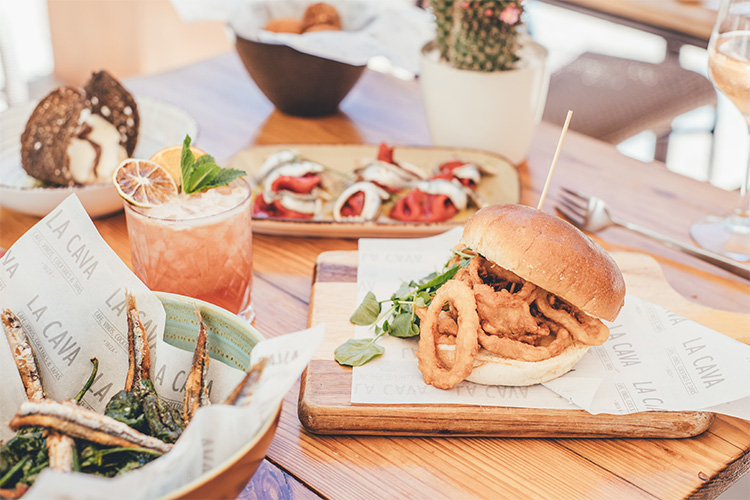 La Cava awaits you in the center of Ibiza to satisfy your hunger for tapas. © La Cava
4.- Eat (again) by the sea, at Cala Gracioneta, who will be serving its mouth-watering food from 1st April. Fancy fish, meat or vegetarian? It's Mediterranean and local food leaves a fabulous taste in the mouth. Where? At Cala Gracioneta, in San Antonio.
5. Taste the wonderful Catalan food made by Can Pau, a classical restaurant for dinner with your partner, friends or family in Ibiza. Their croquettes and cannnelloni are delicious. Where: on the road from Ibiza to Sant Miquel, Km. 2.
6.- Go for a glass of vermouth to Petit Vermut, the first vermouth bar in Ibiza. Come at midday for a great atmosphere and canned specialities, sandwiches made with crusty bread, a piece of Spanish omelette (tortilla)... They're already open! Where: In Ibiza, in La Marina district.
7. Enjoy a pleasant meal in the countryside, at La Paloma Ibiza. This restaurant serves western and eastern Med food and boasts one of the most charming gardens on the island. Where: In Sant Llorenç de Balàfia.
8- Eat tacos any time at Palapa, because it's always a good time to enjoy their Mexican food and relaxed atmosphere on the terrace. Depending on the day, you can listen to live music and try the pintxos they prepare in honour of Pintxa Sant Antoni (on Thursdays until 14th April). Ándale, don't forget it güey... Where: on the San Antonio promenade, by the famous Egg of Columbus.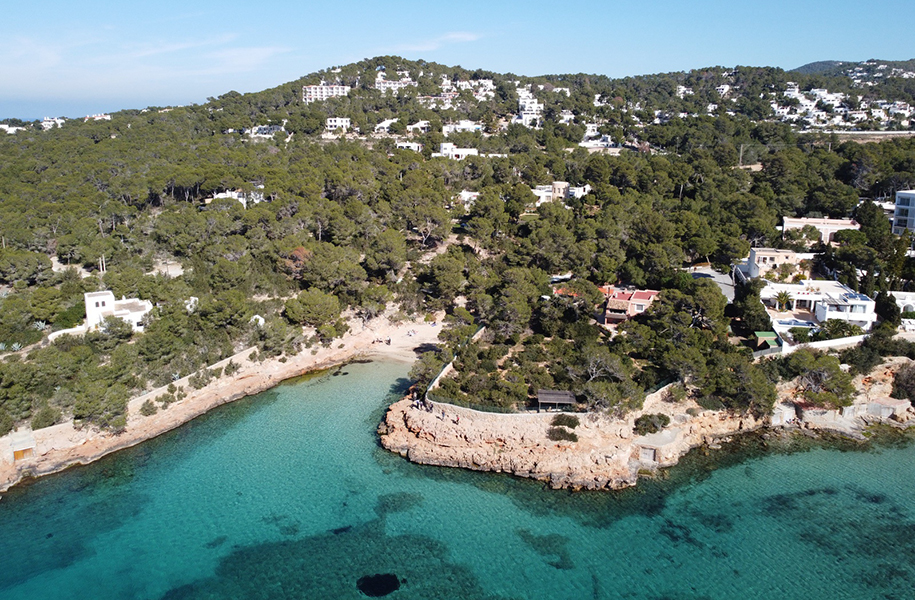 In Cala Gracioneta you will enjoy a delicious meal in one of the most beautiful coves in San Antonio.
Other plans for the day (or evening)
1. Dance to the best 80s' hits at the Children of the 80s party. Bring back your best moves at Hard Rock Hotel Ibiza on 9th April. No need for the shoulder pads, but you will have to brush up those groovy hip moves. If you don't know what we're talking about, don't worry. You'll love it just the same. Where: In Playa d'en Bossa.
2. Add a hippie touch to your look at the Punta Arabí Hippy street market, the oldest and biggest one in Ibiza that will be opening on Wednesdays too from 6th April. If you can't get enough of street markets, there's also Las Dalias (Saturdays) and Sant Joan (Sundays). Where: in Es Canar.
3. Go shopping in Marina Botafoc with its international boutiques and restaurants. And then in the afternoon, you can hop over to La Marina quarter to browse its countless shops. Where: in Ibiza.
4. Take it slow but steady at the Ibiza Marathon on 9th April. Or if it's too much, try instead the Ibiza Half-Marathon on 1st May.
5. Come to the IMS International Music Summit in Ibiza from 27th to 29th April and get up to date on electronic music. The IMS Legends Dinner will be on the 27th at Casa Maca and on the evening of the 29th, Dalt Vila will be welcoming back the famous IMS DJ concert. Where: in Ibiza.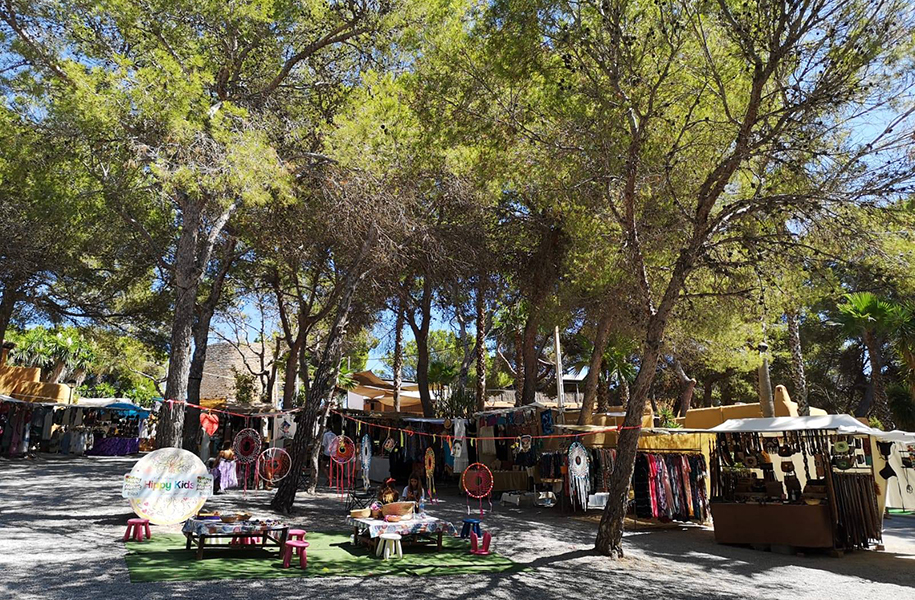 In April, the Hippy Market of Punta Arabí returns. © Punta Arabi
Looking for more plans for April and May?
Remember the proposals we already shared and come back to Hostal La Torre:
Book your holidays in Ibiza with flexible cancellation
Hostal La Torre is open 365 days a year because we know it's always a great time to come to Ibiza or to relax on our terrace with a view of the sunset and the sea. This is why we can offer such a flexible cancellation policy for you to change your dates easily if you need to. Book today your holiday in Ibiza by calling (+34) 971 342 271 or emailing This email address is being protected from spambots. You need JavaScript enabled to view it.. Welcome to Summer 22!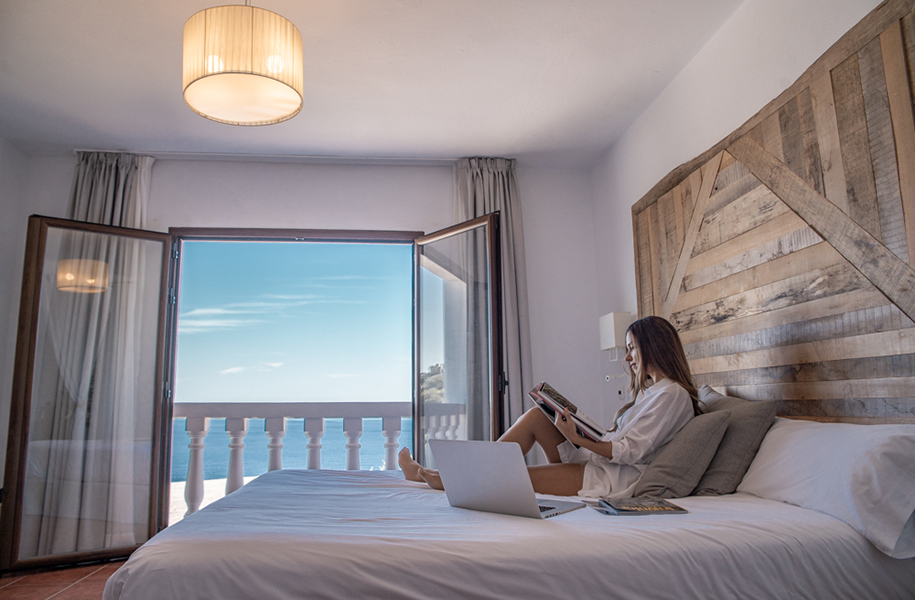 Book your getaway to Ibiza in spring now. © Angel Camarena / Hostal La Torre
Main picture: © Cala Gracioneta