European cities flying out to Ibiza in 2022
Ibiza's airport will resume its summer bustle in April, when many routes from Europe and Spain will start operating again, along with the connections that have been running during the off-peak season. If you've marked the island as a must for your holidays this 2022, look up the planned frequency for flights from your nearest airport and book your tickets to Ibiza straight away. And let the island (and us) take care of all the rest...
Flight routes to Ibiza 2022
So far, the direct flights scheduled for this summer will connect Ibiza's airport to 57 European cities in 11 European countries and 14 Spanish cities. Most of them will be already available this April, but we'll have to wait until May, June or early July for some flights, like the one connecting Oviedo with Ibiza. Check to see if your nearest airport has a direct flight for this summer and if it does, don't think twice and hop over to the White Island as soon as you can!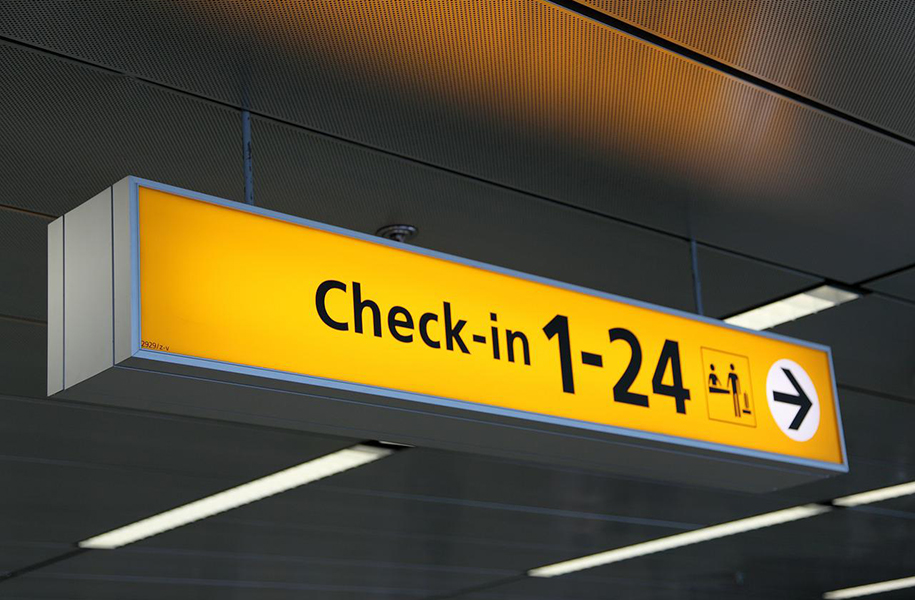 Are you coming to Ibiza? © Public Domain Images / Pixabay
direct flights from spanish cities
This summer brings a few new direct flights to Ibiza, like the ones to the airports of Valladolid, Leon and Zaragoza operated by Air Nostrum.
Alicante: Air Nostrum, Ryanair and Vueling,
Barcelona: Vueling and Ryanair.
Bilbao: Vueling and Volotea (from 28th May)
León: Air Nostrum (from 20th June to 4th September)
Madrid: Air Europa, Iberia, Vueling and Ryanair.
Málaga: Ryanair.
Oviedo: Volotea (from 28th May) and Vueling (from July).
Palma de Mallorca: Air Europa, Swiftair and Air Nostrum.
Santander: Volotea (from June)
Santiago de Compostela: Ryanair.
Seville: Ryanair and Vueling.
Valencia: Air Nostrum, Vueling and Ryanair.
Valladolid: Air Nostrum
Zaragoza: Air Nostrum (from 22nd July to 9th September)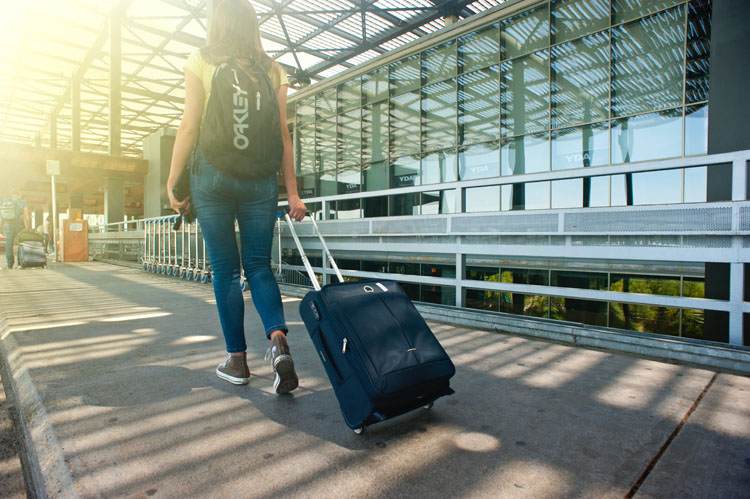 Direct flights to Ibiza from European cities
Most European flights will be landing on the island from April, which makes it easier to join the spring plans in Ibiza. If you're planning to come over to the White Island later on, don't leave it too late and book your flight and hotel as soon as possible to get the best rates.
Germany
Berlin: Easyjet, Ryanair.
Frankfurt: Condor, Lufthansa and Ryanair (Hahn)
Munich: Lufthansa.
Cologne: Eurowings.
Stuttgart: Eurowings.
Dusseldorf: Eurowings and Ryanair (Weeze).
Nuremberg: Ryanair (from 7 June)
Austria
Vienna: Ryanair.
Belgium
Brussels: Tui Fly and Ryanair (Charleroi).
Antwerp/Deurne: Tui Fly.
Denmark
Billund: Ryanair
France
Paris: Transavia, Vueling and Ryanair (Beauvais, from 1st June)
Toulouse: Ryanair.
Bordeaux: Ryanair.
Marseille: Ryanair.
Ireland
Dublin: Ryanair.
Italy
Milan: Easyjet and Ryanair.
Pisa: Ryanair.
Roma: Ryanair.
Turin: Ryanair (from 1st June)
Venice: Easyjet and Ryanair (Venecia Treviso, from 2nd June)
Bologna: Ryanair.
Bari: Ryanair.
Naples: Easyjet
Verona: Volotea (from 1st June)
The Netherlands
Amsterdam: KLM, Transavia, Vueling and Easyjet.
Eindhoven: Transavia and Ryanair (from 1st June).
Rotterdam: Transavia.
Portugal
Oporto: Easyjet.
Lisboa: Vueling and Tap Portugal
United Kingdom
London: British Airways, Easyjet, Jet2, BA Cityflyer and Ryanair (Stanted).
Belfast: Easyjet.
Bristol: Easyjet and Ryanair.
Manchester: Easyjet, Jet2 and Ryanair.
Birmingham: Jet2 and Ryanair.
East Midlands: Jet2 and Ryanair.
Edimburgo: Ryanair.
Glasgow: Jet2.
Leeds Bradford: Jet2 and Ryanair.
Liverpool: Ryanair.
Newcastle: Jet2 and Ryanair
Switzerland
Zurich: Edelweiss Air
Basel: Easyjet.
Geneva: Easyjet.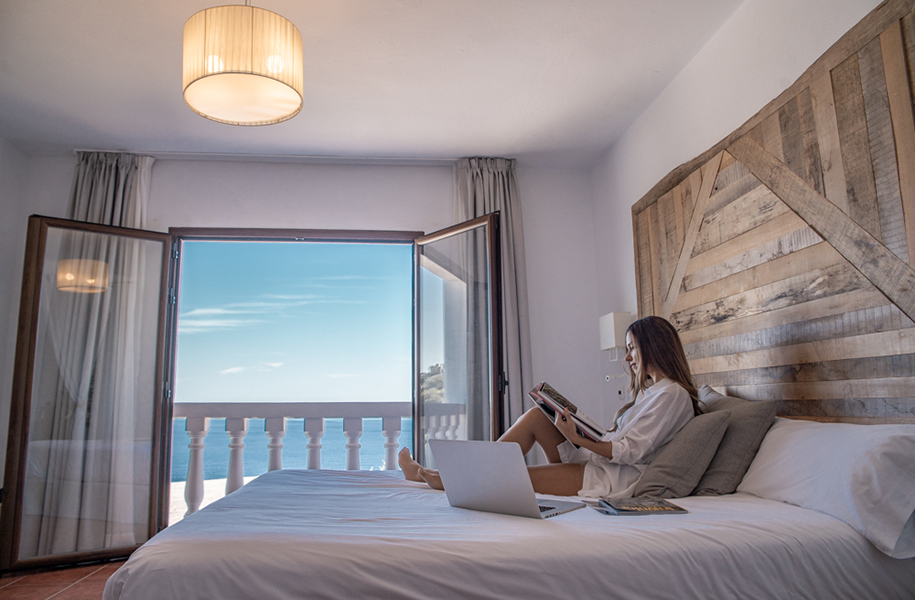 Book your room today. © Angel Camarena / Hostal La Torre
Your boutique hotel in Ibiza for summer
Now that you know about the direct flights scheduled for Ibiza 2022, you only have to book your room at Hostal La Torre Ibiza, one of the most magical and special hotels on the island. Standing by a cliff on the outskirts of San Antonio, this hotel has amazing views of the sea, cape Nunó, Sa Conillera island and the famous Ibizan sunsets.
You can rest and relax in pure Mediterranean style, enjoy its fabulous food, have a drink while the sun sets with the best Balearic Sound DJ sessions and explore the island easily thanks to its fantastic location on the western coast, near some of the most beautiful beaches on the island and its main places of interest.

Book now! We look forward to seeing you!
Main picture: © NC / Hostal La Torre