Have the best summer cocktails at Hostal La Torre
An amazing sea view, good music, fabulous company, the sun dipping behind the horizon and the perfect cocktail in your hand... Wasn't that how you'd imagined your holidays in Ibiza to keep you going through the cold winter days? Well that's exactly what's waiting for you this summer at Hostal La Torre, where we've prepared an irresistible list of refreshing and original premium cocktails that are just perfect to start off the evening.
Sweet, bitter, dry, spicy, exotic, mild, original, surprising... Whatever cocktail you crave, we'll mix it for you at Hostal La Torre, where every summer we strive to get in synch with our guests to offer the most refreshing and pretty drinks. Because the spirited summer joy is not all about taste, it's about looks too.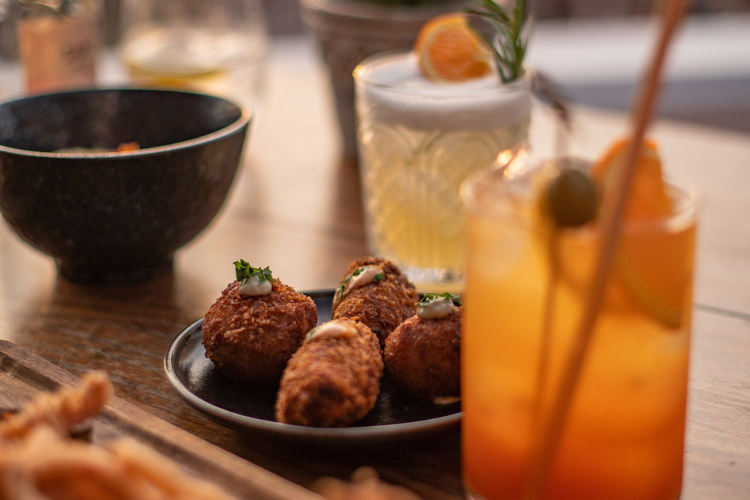 What do you fancy to eat with your cocktail? © Hostal La Torre
Best Cocktails for this summer 2022
Our cocktail list has a total 18 alcoholic cocktails and 5 non-alcoholic ones besides our extensive choice of cava, champagne and white, red or rosé wine. We haven't left out the classic cocktails, of course, because we know some people are a bit less adventurous and like to stick to the usual mixes: mojito, margarita, espresso martini, aperol spritz, frozen fruit daiquiri, Moscow mule, pisco sour, caipirinha, caipiroska, Bloody Mary and dry martini. The classics, like summer songs, are always a safe bet. But if you'd like to give in to our bartenders' creativity, we suggest you choose the premium cocktails we've come up with for this summer: you'll be bound to find the perfect one for you.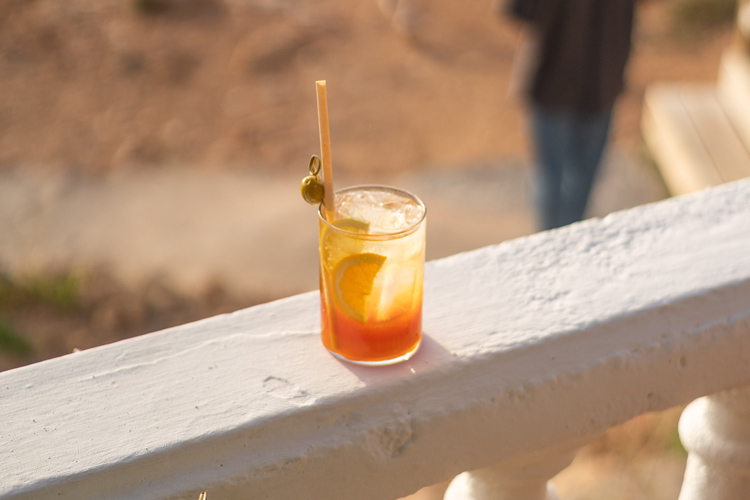 Our cocktails: Balearic Spritz. © Hostal La Torre
Hostal La Torre's cocktails and the best time for them

Cocktails also have their perfect match and in this case, it's with the different times of the day. It's not the same to have a hair of the dog to cure the night's overindulgence than to have a drink to kick off a promising evening... That's why we suggest some of our signature cocktails and when to enjoy them (but obviously, you can order them whenever you want, there are no rules).
La Torre sunset: made with Grey Goose vodka, strawberry puree, fresh lemon juice and cava, perfect to sip as you watch the sunset, before dinner on our terrace.
Javier's Margarita: a premium twist on the classic margarita made with Patron Silver tequila, orange syrup, lime juice and rosemary. Feels great at the end of a beach day.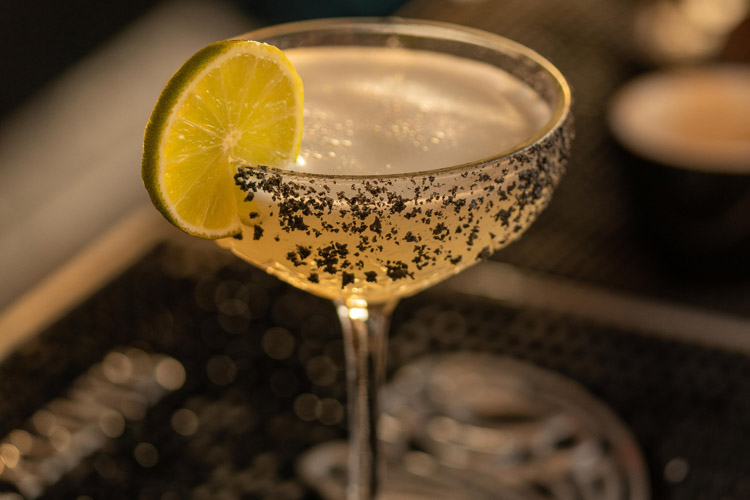 Our cocktails: Javier's Margarita. © Hostal La Torre

Balearic Spritz: prepared with Bombay Citron Pressé, Martini Fiero, Martini Rosso, passion fruit puree, cava and soda. This cocktail is ideal at midday. Or at sunset on a Wednesday, during one of our Martini Fiero sessions.
Mile High Daiquiri: a refreshing cocktail that harmoniously mixes Bacardi Carta Blanca, ginger syrup, honey syrup and fresh lime juice. An addictive pre-dinner choice.
Apple Smash: the perfect after-dessert cocktail made with Dewar's 8 French Smooth Scottish whiskey, apple juice, pineapple juice, fresh lemon juice and green apple syrup.
Silbur Fiero: another fabulous option for a midday aperitif or watching the sunset at Hostal La Torre, with its balanced mix of Martini Fiero, Campari, Italicus, lime peel and black peppercorn. We mix it every day but it's especially good on a Wednesday, during a Martini Fiero session.
So, what will you choose today?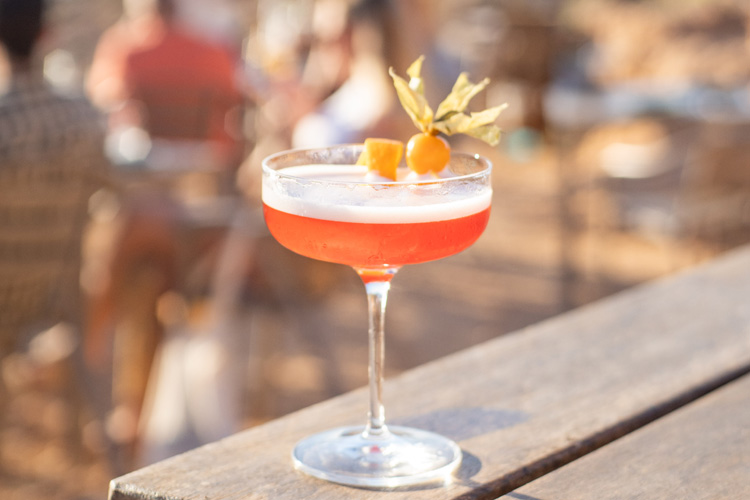 Our cocktails: Fiero Spritz. © Hostal La Torre