The best workshops in Ibiza are at Hostal La Torre
This winter, Hostal La Torre is fully active and has weaved the best workshops in Ibiza into the many plans on our activity and event calendar. If you like to learn new things and skills and meet people, read our proposals and book straight away.
Hostal La Torre is open all year round for you to enjoy this special place whenever you want. For lunch, for breakfast with a friend, for drinks at sunset or to join some of the many activities we organise on a regular basis. Like the following workshops in Ibiza planned for this winter!
Bid the year farewell with the best workshop in Ibiza for December
Now you've got everyone else's Christmas presents, why don't you treat yourself to this workshop that will help you kick off the new year in the best frame of mind.
Workshop on Meditation through painting
We often get tangled in what ifs, procrastination and mechanical tasks that stop us from appreciating the good things in our present day. This meditation workshop given by Estíbaliz Romaña will help keep your sight on the now and focus on what you wish for 2023. To do so, this workshop proposes meditation through painting, but don't worry, you don't need to know how to paint to do it. You simply need to want to block out the day-to-day noise and tune into the present and you. And after the workshop, you get to enjoy the natural beauty of the sunset.
Date: Friday 30th December
Time: 16:00h
Time: 2 hours
Price: € 45. It includes materials and a mat to meditate.
Bookings: +34 647 459 133. Limited places.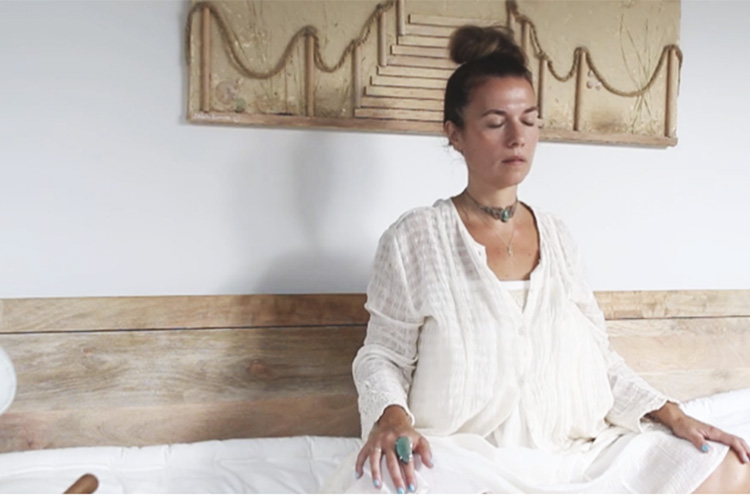 Ask Father Christmas for these workshops in Ibiza
If you want to add something special to your Christmas wish list or you're looking for a gift that's original, surprising, sustainable, doesn't take up space, adds value and will not be dumped in the attic, take a look at these workshops in Ibiza that will be held at Hostal La Torre in January.
Workshop on hierbas ibicencas
Learn how to make this Ibizan traditional liquor at the workshop taught by Eco Ibiza Activities and show off your homemade hierbas ibicencas liquor. You'll learn about the herbs and amounts used –although each family has its own recipe– and how the people in Ibiza used to use these herbs for medicinal purposes. And at the end of it, you get to keep what you've made.
Date: Saturday 14th January
Time: 16:00h
Time: 1.5 hours
Price: € 25. Includes ingredients.
Bookings: +34 971 342 271. Limited places.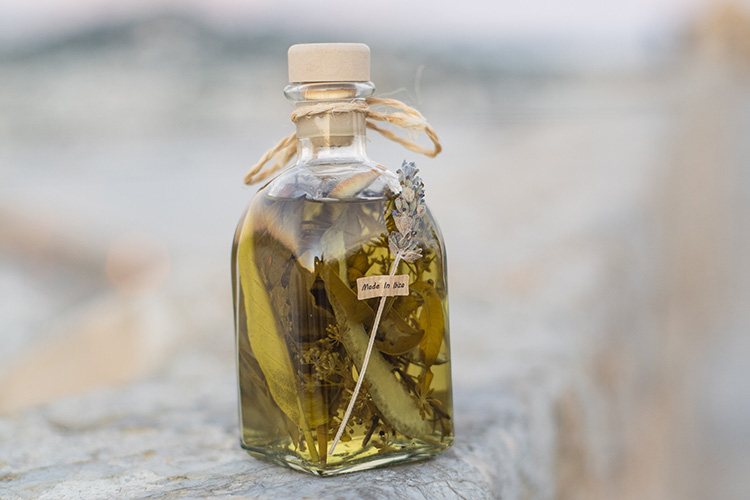 Beginners' workshop on Chalk Paint
Giving a second chance to old furniture you don't want to chuck out is an environmentally friendly and sustainable act but also great fun if you're creative and like handicrafts. With this workshop for beginners, you'll learn to apply chalk paint, which is perfect to paint furniture with an aged look. You'll learn about the basic techniques and after the workshop you get to keep a home accessory, a can of paint, a brush and sandpaper. For you to start practicing what you've just learnt. Isn't it just great to start the year learning something new?
Dates: 21st and 22nd January
Time: 10:45 to 14:00h
Time: 3 hours
Price: € 60. Includes materials.
Bookings: +34 634 087 259. Limited places. 10 persons per day.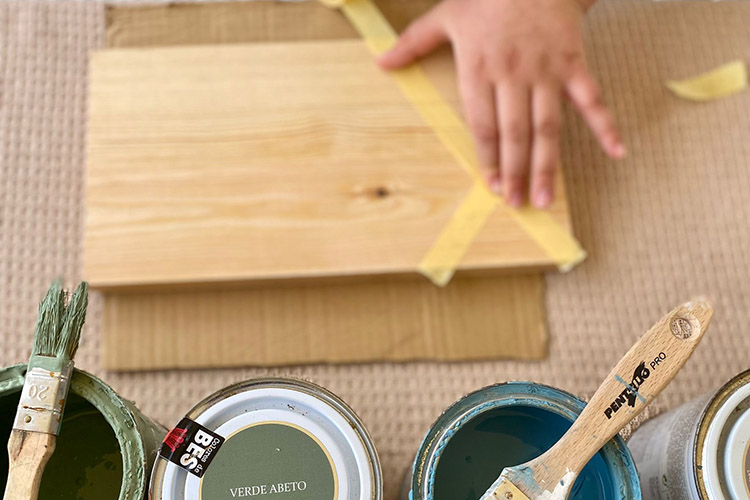 The post-workshop plan, also at Hostal La Torre
Whether you're signing up for a morning workshop or an afternoon one, you can continue to have fun at Hostal La Torre after it. Thanks to our gas heaters you can have a pleasant and delicious winter lunch with a magnificent view of the sea and Conillera Island. An appealing proposal for after the chalk paint workshop or before the Meditation through paint or the hierbas ibicencas workshops, as these start at 4 p.m. You'll have a wonderful lunch and then lots of fun at the workshop. The perfect plan! And of course, you can then stay on to wait for the sunset with a coffee or cocktail and exchange experiences and impressions with people who share your interests.