Valentine's day in Ibiza: how to surprise your partner
Celebrating Valentine's Day in Ibiza is always easy given that the island has so many special spots and romantic restaurants that are open during the month of February. But there are also lots of other surprises and gifts you can prepare to spend a different, original Valentine's Day.
How to surprise your partner on Valentine's Day
The day's success depends more on your effort and enthusiasm than the actual gift. These suggestions will help you prepare a very special Valentine's Day to truly surprise your partner:
If you've never celebrated it, go on, break the rule and surprise your partner! Rules are there to be broken now and then, even your anti-Valentine's Day one ;-)
Forget about roses: yes, they're beautiful but totally unoriginal and they'll wither in a few days (bit sad when it's meant to be a token of love, don't you think?). Best go for a plant that will grow and bloom at home, on the balcony or in your garden.
But if you're bent on giving flowers, choose statice flowers, which look just as vivid and pretty when dry. You can find them easily in markets or flower shops in Ibiza. Or choose from the wide array of preserved flowers you'll find in the flower shop called Vanai Ibiza.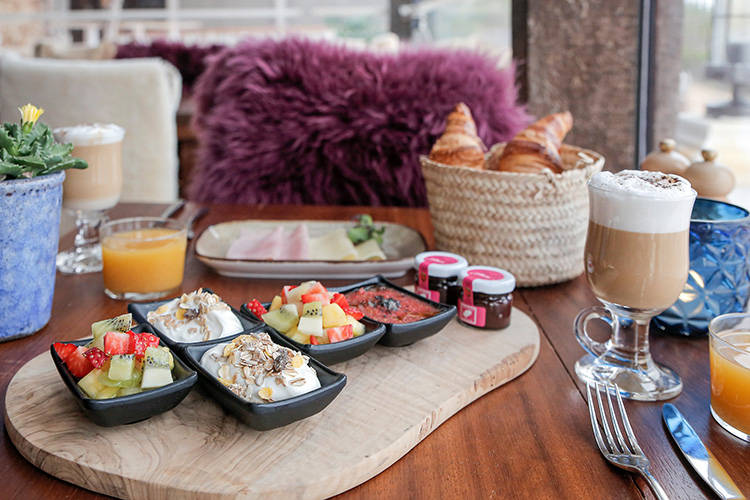 A fabulous breakfast to start Valentine's Day? © Luanda Lopes / Hostal La Torre
If you're living with your partner, get up early and prepare them an amazing breakfast. Or take them to enjoy a fabulous breakfast with a sea view, like the one you'll get at Hostal La Torre. And if you want to prolong the suspense, save the gift until the evening.
The best surprise isn't about merely buying a gift. Think about what your partner loves most and make it a reality. It could be a stroll on the beach, cooking their favourite meal, a massage, a cup of coffee by the fireplace, listening to feel-good music...
Show your love all day long, not only in the evening. Send texts to your partner throughout the day, or send a pick of photos that will summarise the best memories in your relationship.
Give your partner time: there's times in life when one can't get enough me-time. So a good gift would be giving your partner the chance to start a hobby, such as a sport, a craft or creative workshop, dance lessons or the chance to start the novel that's been sitting on the bedside table for so long.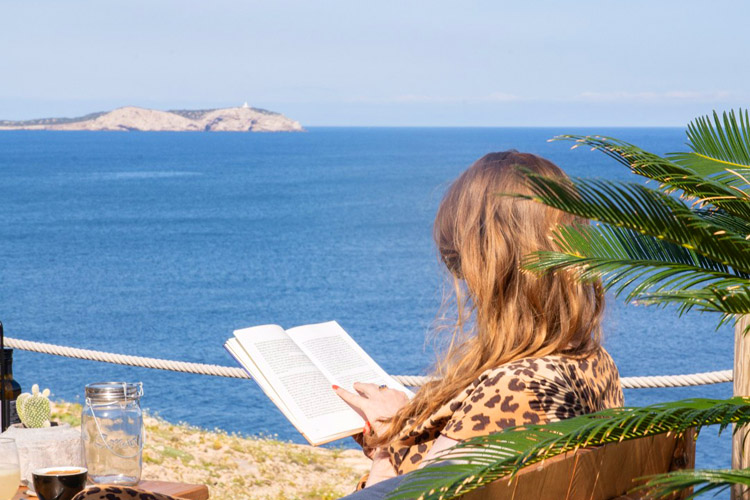 Have you ever given away time? © Hostal La Torre
Gift ideas for your Valentine's Day in Ibiza
Here are a few ideas in case you're finding it hard to think up a surprise for your partner.
Watching the sunset from our heated terrace and having a drink followed by our special Valentine's Day dinner is a romantic plan you'll both enjoy and it won't wither ;-) This year, our chef has picked another mouth-watering menu. If you'd like to book this, contact us by phone (+34) 971 34 22 71 or WhatsApp (click here) or through our online booking form. And if you need help preparing another surprise or you'd also like to stay the night as part of your gift, let us know.
Amuse-bouche
Mediterranean gazpacho cava
Olive sphere (as a tribute to El Bulli)
First course
Mussels in kimchi pickle
Bouchée of smoked eel with foie mousse
Parmesan cream with truffled spherical gnocchi
Main course
Ibizan lamb with cauliflower in different textures
Dessert
Lemon leaf in tempura stuffed with caramelised egg yolk and Italian meringue.
Price: €50 (VAT included) Wine pairing option: +€30
Ibiza's essences: If you're planning to give your partner perfume or cologne, make sure it's one that evokes the island and its magic. Like for instance Hierbas de Ibiza, a unisex fragrance that's the perfect gift for both men and women.

A very sweet gift: The bakery called Tentaciones de María, in Ibiza, makes sweet Valentine's Day packs that include a small bottle of wine or cava to toast.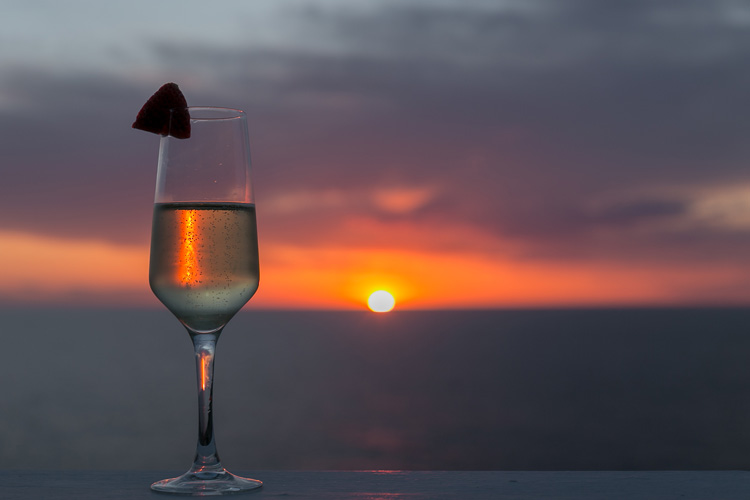 Enjoy our view and our special vibes. © Hostal La Torre
Candles for many special nights: Denise Alves has a winter catalogue of candles that will fit your special Valentine's night (and many more nights). A fabulous gift that will also bring extra cosiness to your film & blanket nights, right?
A fun activity or workshop: Ibiza offers loads of sports, activities and workshops with sessions for beginners: yoga, pilates, sup yoga, drama or dance (Broadway jazz, salsa, tango, urban dance...) craft workshops (Hostal La Torre organises workshops regularly), horse riding, meditation sessions... Giving your loved one a fun experience or personal growth is always a great idea!
A different (and very romantic) evening: If you live in Ibiza, a fantastic surprise for Valentine's Day is to take your partner to a quaint hotel to unwind and relax for one or more nights. Like at our romantic boutique hotel with a sea view, Hostal La Torre, where you can also have a special dinner or an amazing breakfast. The perfect romantic gift. If you like this gift, contact us by phone (+34) 971 34 22 71 or WhatsApp (click on this link) or through our online booking form.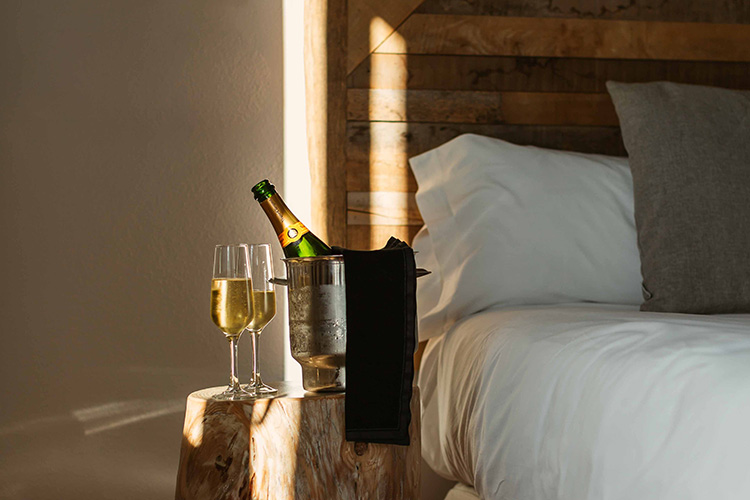 © Luana Failla / Hostal La Torre
Main picture: © Angel Camarena / Hostal La Torre