The sound of Pete Gooding
There are privileged places where it's hard not to feel great. This is the case of the rugged coast where Hostal La Torre stands, the ideal vantage point to admire Conillera island, the singular cape Nonó and Ibiza's famous sunset. These perfect enclaves are inspiring. Very inspiring. Proof of this are the sessions with which we like to end a day at Hostal La Torre, offered by the well-known DJs, including DJ Alfredo, DJ Buda or Pete Gooding, our resident DJ.
The sound of Hostal La Torre takes us to the Balearic chill-out, known for its eclecticism, creativity and good vibe. Stimulating, sensual and imaginative music that originated in San Antonio and turns our sunsets into truly unique moments. If you haven't yet been, add our terrace to your trip plan: you will enjoy a memorable sunset with the best music, an excellent atmosphere and fantastic cocktails prepared by our barman.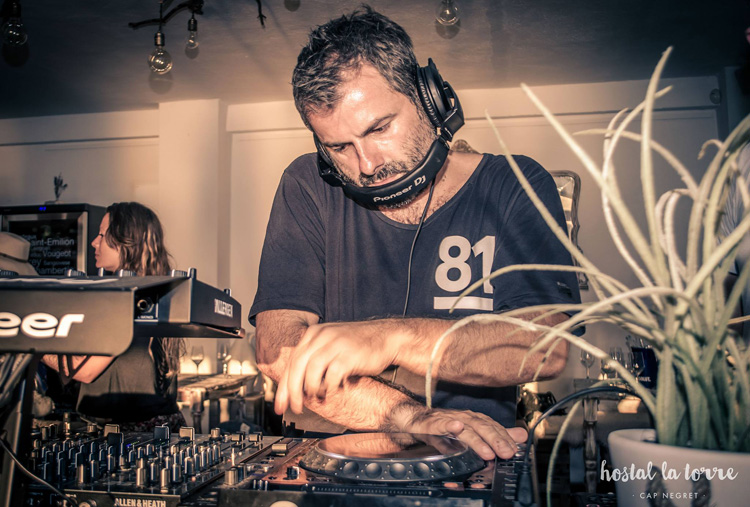 Dj Pete Gooding at Hostal La Torre © Hostal La Torre Ibiza
Gooding and Hostal La Torre
Pete Gooding has been in the music world for a very long time and it shows in his sessions, bursting with great taste and the best choices. He is a DJ, producer and radio presenter (among other things). In fact, our albums La Torre Volumen Uno and La Torre Volumen Dos were compiled by him and Mark Barrot. If you're missing the ideal afternoons on our hotel terrace, you can download both records from juno download, iTunes or amazon. Or you can also listen to some of the tracks included in these records on Spotify. Your next trip to Ibiza won't seem so far...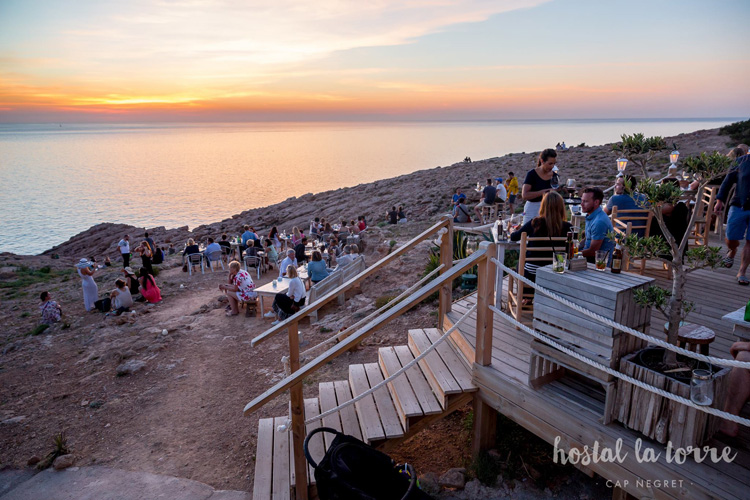 Each sunset is different at Hostal La Torre © Hostal La Torre Ibiza
the Gooding list

Another way to feel closer to Hostal La Torre from wherever you are is by listening to Pete Gooding's playlist on Spotify, an excellent list that so far has over 300 tracks. We recommend that you subscribe to this list as Pete Gooding will continue to add tracks regularly.

If you're a user of Soundcloud, you can also listen to some of his work through the tracks loaded to his official profile. As you see, it's pretty easy to feel a bit closer to Hostal La Torre while you're away from Ibiza.
Main picture: (c) Hostal La Torre Ibiza
Haven't you yet seen any sunsets from Hostal La Torre?
Discover in this post the reasons why our terrace will become your next favourite spot in Ibiza.