The best tips for a fabulous holiday in Ibiza
It's often fun and exciting to improvise and not choose your summer destination until the very last minute. But if you'd rather not leave things to chance, follow our tips for a fabulous holiday in Ibiza. Because we all know that the best plans aren't always available last minute...
If this is your first trip to Ibiza, you'll also find these tips very useful. Especially our suggestions to make sure you don't miss the place everyone's talking about or the cove you want to go snorkelling in and get away from everyone and everything. And if you already know the island, our suggestions will help you organise a perfect holiday. So perfect, you'll be appointed the official travel planner by your family and friends.
5 tips for a top holiday in Ibiza
Obviously, you don't have to follow every single tip if you don't feel like it, but you'll probably be grateful for the suggestions where you need to book in advance.
Book your boutique hotel in Ibiza as soon as possible

This advice comes top of the list because it's an absolute must if you want to stay in a very special boutique hotel during your holidays in Ibiza. If you'd like to enjoy a wonderful stay at Hostal La Torre, we advise you to book as soon as possible before there aren't any rooms left for your holiday dates. Also, if you book before 28th February, you'll get 20% off the room rate for stays between 1st May and 31st October 2023. You don't need an offer code for this fantastic Early Bird offer, because the discount will be automatically applied when you book from our website.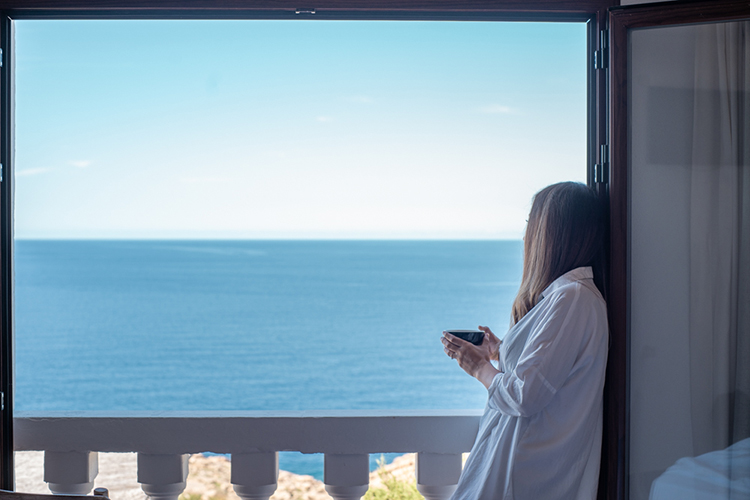 Book your hotel in Ibiza as soon as possible. © Hostal La Torre
Choose carefully the area you want to stay in depending on your plans

Ibiza is quite small –you'll get from one end to the other in a bit over an hour– but it's always convenient to choose the hotel area depending on what you want to do during your holiday or getaway. For example, the San Antonio area is handy to explore the entire island and be close to some of the most popular beaches in Ibiza, whereas the northern area is perfect for those who want to get away from everything and don't plan to move around much aside from the odd visit to the city. Our accommodations, Casa Maca, only a few minutes away from the city of Ibiza, or Hostal La Torre, Sa Clau by Mambo and Las Mimosas, in San Antonio and its surrounding area, are the ideal choice if you want to enjoy the nightlife and the best food, swim in the most beautiful beaches and explore the island easily.
Cala Bassa is one of the most beautiful beaches in Ibiza, and is a 15-minute drive from San Antonio
As for restaurants, don't miss out

The food in Ibiza is amazing and there's a huge variety of excellent restaurants and beach bars. Many of them are very well known and visited by the locals, tourists and regular holidaymakers who return every summer to their favourite tables on the island. If you've already got a list of restaurants you don't want to miss this summer, book a table as soon as you know the dates for your trip. If unfortunately you can't come over on those dates, you can always call to cancel the booking (but remember that some restaurants have cancellation policies and will charge a certain amount per person if you cancel only 24/48 hours before the booking date).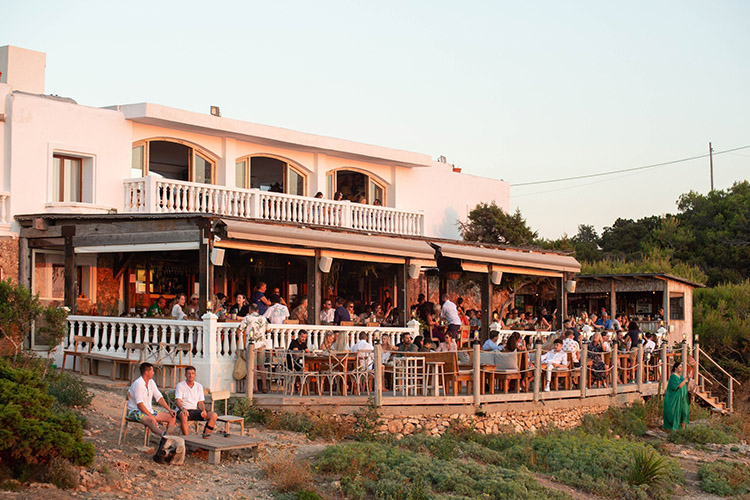 During the summer, it is always a good idea to book your table at Hostal La Torre. © HLT
Book a car or scooter as soon as possible

In the last few years, it's been advisable to book your rental car or scooter as soon as you get your flight tickets. This is one of the most important tips for your holidays in Ibiza. In some cases you might get an early-bird offer, but above all, it's the only way to make sure you get the car you want. If you're staying at Hostal La Torre, Casa Maca, Sa Clau by Mambo or Las Mimosas and you'd like us to deal with the car rental or recommend a local business, contact us and we'll help you make the arrangements as soon as possible. And if you're coming to the island in the winter, enquire about our special Hotel in Ibiza & Car rental offer at Hostal La Torre during the off-peak season.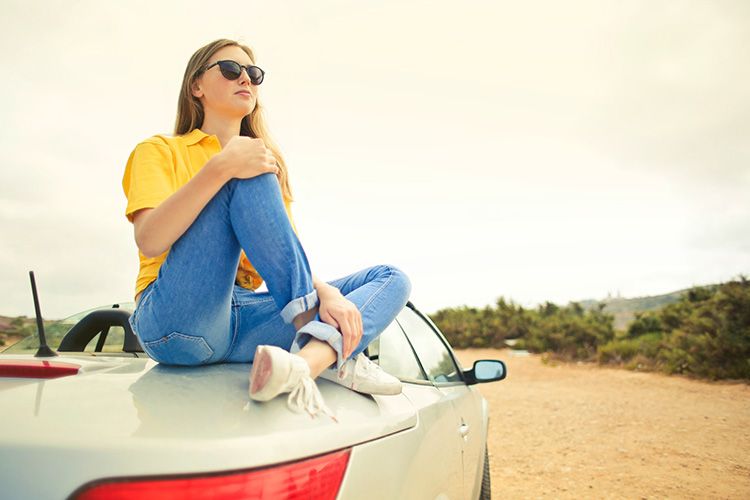 Hire your car soon!.
Last tip for your holidays in Ibiza: keep up to date about our latest news and the most interesting plans.

To make the most of your summer holidays in Ibiza, the best way is to keep up to date with all the season's news, the popular restaurants, where to find the best sunset DJ session in Ibiza or the best romantic restaurants in Ibiza, where to dine by the sea, where to hire a boat to sail to Formentera or the northern coast of the island, where to see the The Perseids meteor shower in Ibiza... If you want to keep up to date with all the plans for this summer 2023, follow our profiles on Facebook and Instagram and don't miss the links to our blog posts. And if you'd like us to arrange a plan during your stay with us, contact our front desk by email or phone (+34 971 342 271) or click here to book directly by WhatsApp.
Main picture: MerryAmber / Pixabay